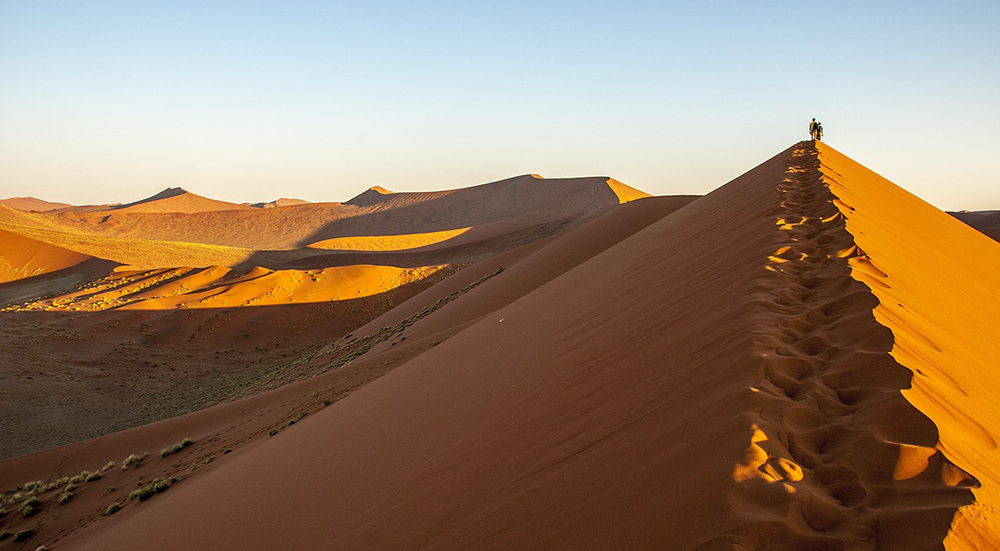 Relax, unwind, and get away from the crowds. 
We all know weddings can be stressful. From the planning and preparation to working out the seating plan and then BAM! That one day happens, and months or even years of planning are over and your honeymoon gives you the chance to finally unwind. Whether that means hiking a mountain in Kenya, doing a walking safari through Zambia, or maybe standing on some of the world's tallest sand dunes, Africa is not short of space and there are plenty of stunning destinations in Africa where you can go to get away from it all. 
Maybe relaxation means morning safaris followed by a yoga class, reading a book while having cocktails by the pool and looking out over a watering hole to see who comes to visit. Or maybe relaxation is an adventure; quad biking, deep-sea fishing, or skydiving. Maybe it's doing as little as possible. Whatever calls to you, it's all possible in Africa.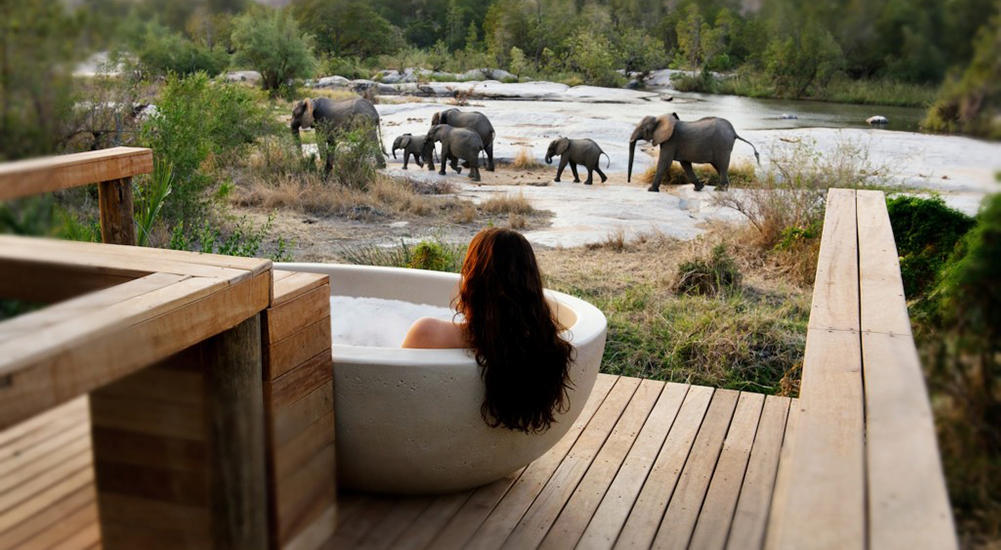 2. Privacy, Intimacy, and Romance! 
Africa is one of the most romantic places in the world. Where else can you relax in a secluded bathtub on the balcony of your room and watch the birds (and bees) and maybe even catch a glimpse of an elephant replenishing itself from your private plunge pool? Let's just hope the elephant doesn't try and drink from the bath you're sitting in. On a honeymoon in Africa, it's common that honeymoon couples are placed in the room furthest away from reception as these rooms are secluded and out of the view (and earshot) of other people. If standing on your balcony in the nude is what you want to do, then why not? Although be warned, baboons do have very judgemental glares.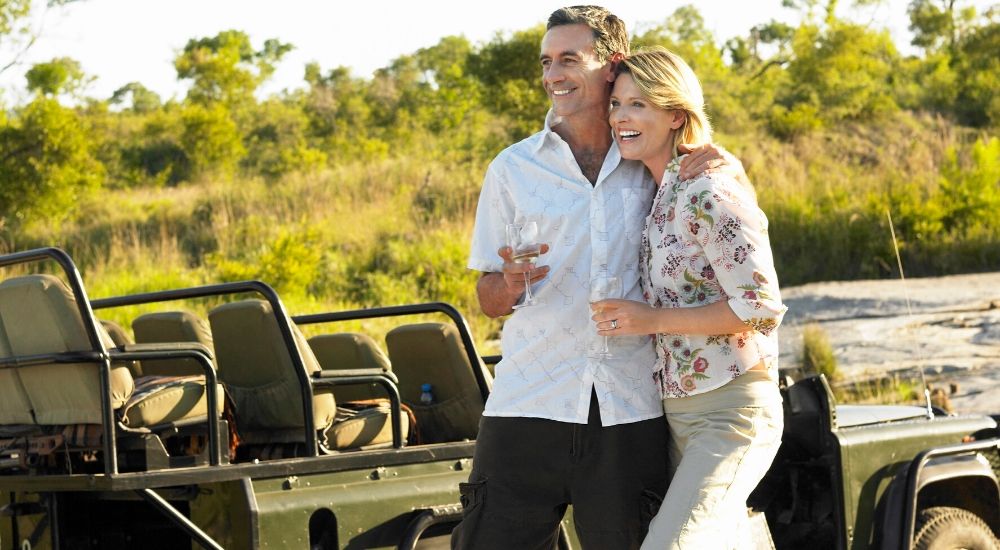 3. No Better Time Than Now
Getting married and taking a honeymoon is generally a good way to use up a long chunk of annual leave in one go. Finding 4 weeks to get away in an average year is normally a push, but once you say "I do" it's more acceptable, and of course, you deserve it! You have just planned a wedding, take some well deserved time off.  
One mistake travellers make when visiting Africa is trying to fit it all into one trip. Not only do you miss so much but you speed through different places too quickly. These places need time, not just because of the physical distance from Cape Town to Cairo but also, Africa is the perfect destination to slow down and immerse yourself in the experience.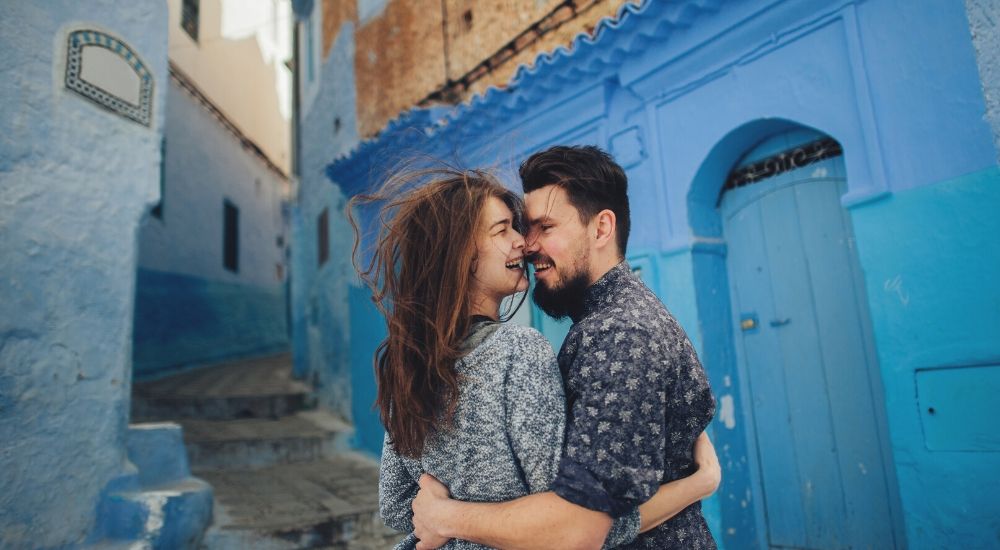 4. You Don't Just Have to Flop and Drop
When I say Africa has it all, I really mean it. You can start your honeymoon in the Cape Winelands, in South Africa, enjoying some of the finest wine in the world. Take in the vibrant colours and textures of Morocco. You can take in the ancient culture of Egypt or Jordan. You can spend your days on safari in Kruger, Botswana, Zambia, Kenya, or one of the other amazing safari spots. 
And, before you head home, there is no better way to end your safari that with a few days in Mozambique, Zanzibar, Seychelles, or Mauritius snorkelling, swimming with humpback whales or sitting on the beautiful white beaches (possibly on your own private island).  
While others may want to sit on a beach in Asia for two weeks, on a honeymoon in Africa you can have that traditional honeymoon experience AND so much more.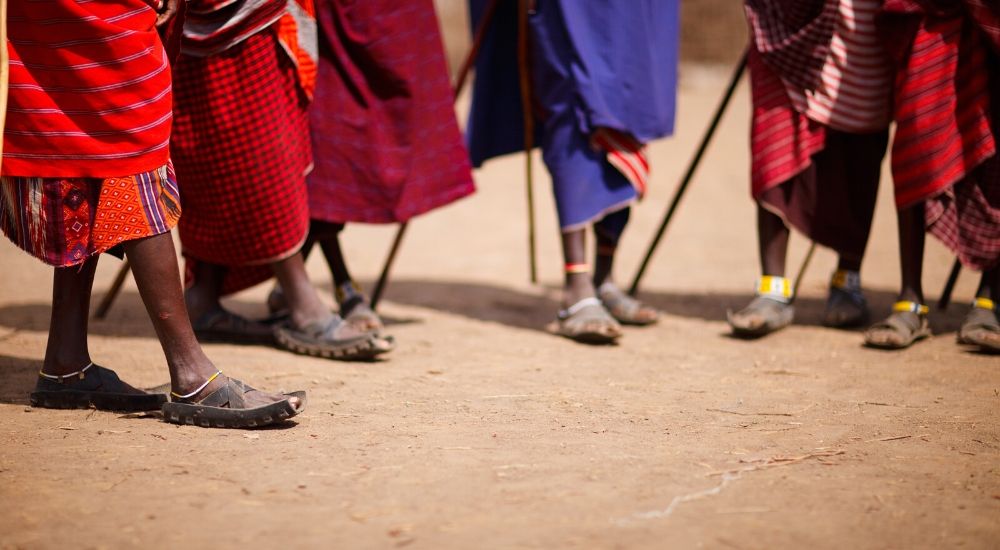 5. Take Time to Give Back
Africa is unlike any other travel destination; most properties have very strong ties with the community so maybe your first trip after your wedding is a splendid chance to give back. Local community projects, the employment of local people as well as all the animal conservation work are all closely tied in with accommodation providers. Many anti-poaching units rely heavily on the financial support they receive from the properties nearby, and each night's stay helps to protect the animals and put services into the local community.  
If you want to know more about which properties are linked with conservation and community programs, please get in contact.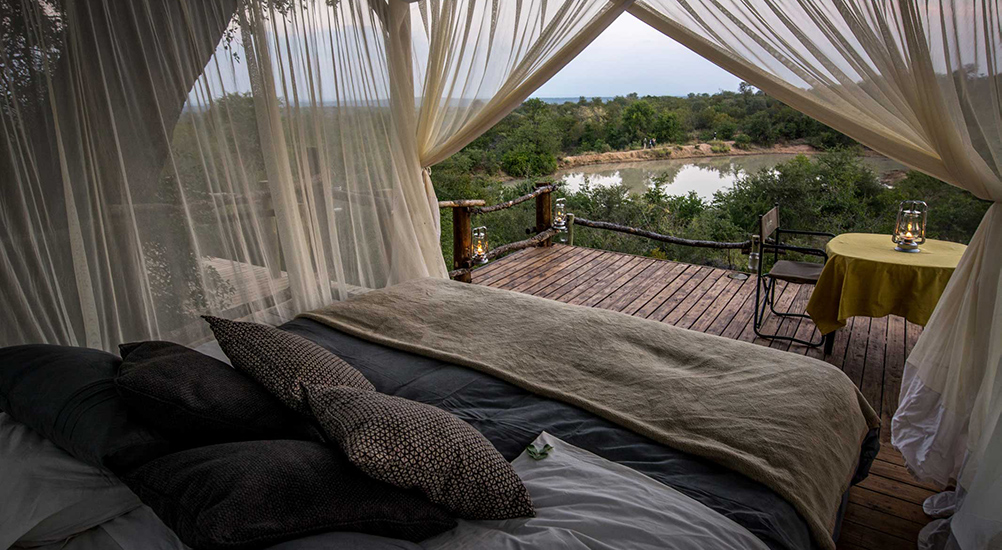 6. Style at any budget.  
You may have just spent your entire life savings on the wedding, or maybe you borrowed money for the big day. Don't worry, you're not the only one. 60% of people take either a personal loan or use credit cards to pay for at least a portion of their wedding. Luckily, a honeymoon in Africa doesn't have to be "5 star" the entire way. There can be style at any budget in Africa. And, with many lodges offering deals like "bride pays 50%" or "stay pay deals" there are a variety of special offers to get some great value, whilst making memories to last a lifetime. Or if you want to reduce the budget and enjoy things at more of a grassroots level, there are plenty of three-star properties that offer up the same wildlife opportunities as the five-star properties. Or maybe pack the sleeping bag and give overlanding a go! 
And if you decide you want to skip the whole wedding, escape to Africa and elope, we can always arrange that too. Share special vows with your loved one while an audience of elephants looks on. Take the plunge while literally taking the plunge off the world's highest bridge bungee. Or maybe a beach wedding for two is the perfect spot for you. You can even bring the entire family if you choose, book out an entire lodge of 6 rooms or even 50 rooms. Or maybe you are already married, well why not arrange a renewal of your vows and have a second honeymoon? Any excuse, right?