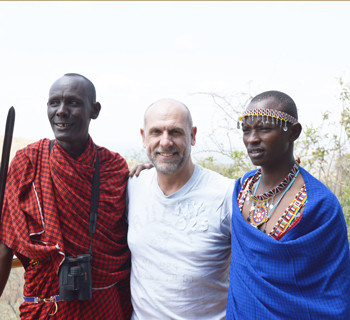 Hank Barton
What has been your Africa travel highlight?
I don't even need time to think about it! Climbing to the 'Roof of Africa' is the best travel experience of my life! Standing on top of Mount Kilimanjaro feels like you are truly on top of the world. The feeling of achievement is overwhelming. Some days were hard but the result makes all the sweat, aches and blisters worth it!
So, do you have an insider tip for attempting to summit Kili?
Be prepared! I carried a zip-lock bag with me and made sure that I prepared all the clothes I needed for the following day so that there was no rummaging around in the mornings. I also made sure that I kept all my clothes in a black bin liner in my bag to keep them dry – safe from any leaks into the tent or similar mishaps. 
Bio
A South African born and raised, there is little that Hank doesn't know about travel in South Africa. Hank has lived in Bloemfontein, Cape Town, Johannesburg, Durban and Stellenbosch before moving to Sydney in 1995 to work in travel. Hank's knowledge and experience covers much more than just South Africa; with over 16 years' experience specialising in Africa travel he has travelled extensively on the continent and even worked as a tour escort earlier in his travel career.
Email Me
My Top 5 Experience Recommendations