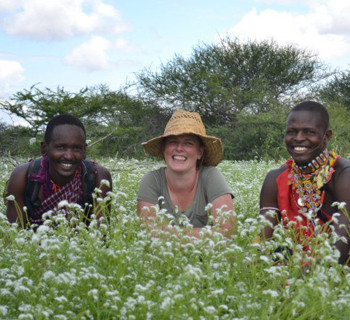 Hanna Jones
Where in Africa have you travelled?
South Africa, Swaziland, Zimbabwe, Namibia, Rwanda, Botswana, Zambia, Tanzania, Kenya, Egypt and Morocco.
What is your favourite African hidden gem?
Samburu Saruni – its breathtaking vistas from each room must be seen to be believed. You feel like you're on top of the world in the middle of nowhere. The food is exceptional and it has a wonderful Italian flare. The staff are professional and attentive yet familiar.
Bio
Hanna initially wanted to travel to Africa to see the game, but after her first trip so many other aspects of this wonderful continent blew her away. The culture and beaches of Zanzibar, the beauty & harshness of Namibia's landscape, snorkelling in Lake Malawi to name but a few of the wonderful experiences, Hanna has been fortunate enough to enjoy. More recently Hanna has been lucky enough to see mountain gorillas in Rwanda as well as taking a holiday to Egypt and beautiful Oman.
Email Me
My Top 5 Experience Recommendations