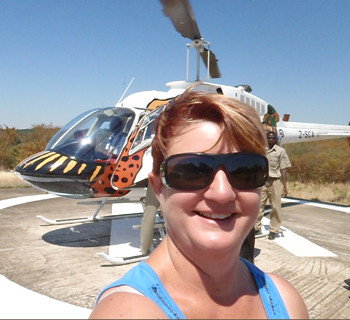 Karen McKilliam
Where in Africa have you travelled?
South Africa, Swaziland, Uganda, Rwanda, Kenya, Zimbabwe, Botswana, Egypt and Namibia.
What is your favourite African hidden gem?
Honeyguide Khoka Moya, in South Africa. I didn't want to leave. The game drives were so much fun, our driver was amazing he seemed to know exactly where to go. The sundowners, food and the sunsets were a great part of the camp.
Bio
Karen always wanted to visit Africa and had the continent firmly on her bucket list! On Karen's first trip to Africa she spent 5 weeks in Kenya, Uganda and Rwanda and fell in love with the people, the animals and the whole safari experience. On Karen's first day in the Masai Mara she was lucky enough to see the 'Big Five' and was hooked! With Africa now well and truly in her blood she kept returning to discover new places and experiences, any chance she got.
Email Me
My Top 5 Experience Recommendations