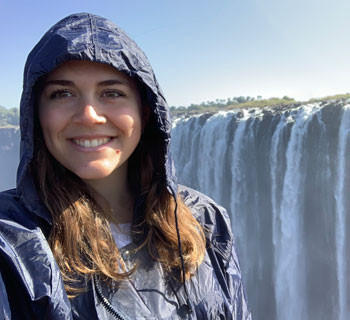 Katelyn Quinlan
Where in Africa have you travelled?
South Africa
Zimbabwe
Botswana
Madagascar
Namibia.
Unfortunately, I missed out on Egypt due to COVID-19.
What is your Favourite African Hidden Gem?
Nehimba Safari Lodge in Hwange National Park. This rustic lodge absolutely blew me away. Under canvas tents you fall asleep listening to the amazing wild sounds of Africa and during the day elephants drink from the pool – literally metres away. Only in Africa!
Bio
Katelyn has been with the Bench team for over 5 years. Her love affair with Africa began on her first overland adventure through South Africa and Botswana. Katelyn has since been to African another 4 times, and is still left wanting more. Once this Coronavirus nightmare is over, Katelyn can't wait to hop on a plane to visit Kenya and Tanzania on safari, and then head to Rwanda to trek with the Gorillas – a lifelong bucket list experience!
Email Me
My Top 5 Experience Recommendations