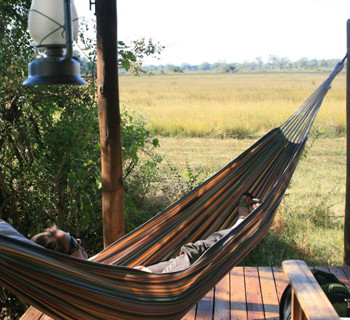 Lyndal
Where in Africa have you travelled?
South Africa
Lesotho
Swaziland
Mozambique
Namibia
Botswana
Zimbabwe
Zambia
Malawi
Tanzania
Kenya
Uganda
Ethiopia
Sudan
Cameroon
Nigeria
Benin
Togo
Burkina Faso
Mali
Mauritania
Senegal
Morocco
Egypt
Madagascar.
What is your favourite African hidden gem?
Hamilton's Tented Camp, in Kruger – I love that you feel you've stepped back in time when you enter this property, but you still have all your mod-cons and 5-star service. Any 'safari' needs to be under canvas in my mind, there is NOTHING like lying in your comfy bed listening to the sounds of Africa.
Bio
Lyndal first travelled to East Africa in 1997. Setting off on a basic camping safari, nervous and excited to be sleeping under canvas, she headed into the unknown. On Lyndal's first day on safari, in the Masai Mara she spotted so much game that she said that she could have gone home happy! Nevertheless, she continued her trip, through Tanzania and on to Rwanda, where she had her most memorable travel experience, coming face to face with a silverback! She has now visited 26 of the 54 countries in Africa!
"No matter how many times I go on safari my experiences are never the same!"
Email Me
My Top 5 Experience Recommendations