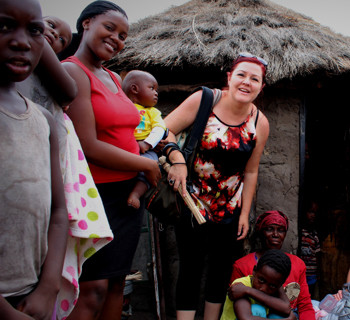 Nicky Oosthuizen
What was your Most Memorable Africa Travel Experience?
My visit to Botswana was a memorable experience. Each destination within this beautiful country, presents something completely different, from majestic rivers, to a harsh desert filled with a natural oasis, to the most beautiful, serene experience the Delta has to offer. I was taken aback by the locals; their passion for their country, humility, and their amazing hospitable attitude.
What is your Top Africa Travel Tip?
Africa offers such diversity, it is not only about the exciting Big 5 safaris, one might be pleasantly surprised at all the experiences Africa has to offer. Africa offers amazing beaches, the adventurous activities are endless, it offers some of the finest cuisine and not too mention the wonderful people of Africa!
Bio
Nicky was born in South Africa and lived there until 2011 before relocating to Australia. Having travelled extensively through South Africa, she has had the privilege to stay in various types of accommodation from camping to exclusive lodges. She has also visited Seychelles, Madagascar, Mozambique, Swaziland, Zimbabwe, Malawi and Kenya. She loves working in the travel industry because it allows her to share her passion for Africa with others and help make their travel dreams come true. Nicky enjoys exploring new destinations and has an enormous passion for people and photography. She strongly believes that Africa is one continent that offers something for everybody. Her favourite destination is Victoria Falls. And the Seychelles tops her list for most picturesque islands - no photo does it justice... true paradise!
Email Me
My Top 5 Experience Recommendations