Trip Summary
Departs: Scheduled departures during the year
..................................................
The Blue Train, voted Africa's leading luxury train, has an aura of mystique about it. Kings and presidents, celebrities and honeymooners have all travelled on this magnificent rolling five star hotel, and the name has become synonymous with the ultimate in luxury train travel. Experience a world of grace, elegance and romance from a bygone era in the magnificent suites, elegant lounges and fine dining. Each suite comes with the finest bed linen, and en-suite marble tiled bathrooms, and your very own personal butler is on hand to attend to every need.

The perfect alternative to flying to or from Cape Town, The Blue Train transports you between Pretoria and Cape Town in both directions, on a 39-hour journey of 1,600 kms, travelling through some of South Africa's most diverse and spectacular scenery. Begin the experience from the moment you arrive at the departure lounge, where you will find a warm-hearted welcome sets the wheels in motion for a voyage defined by the hallmarks of personal attention and detail, with ease of check-in and relaxation before stepping onboard.

Your Deluxe Suite will forever alter your definition of what style and class entail. From your elegant and relaxing lounge during the day, it transforms into a subtly-lit bedroom of indulgence during the night, bedecked with goose-down and 100 per cent percale-cotton bedding, from your individually-controlled air-conditioning system, under-floor heating, opulent marble and gold-fitted bathroom, its scented bath salts and plush monogrammed towels, to the electronic entertainment options on offer. And then, of course, all this accompanied by the ever-changing vistas of the countryside… The Deluxe Coaches each have four suites that measure 4 by 2 metres. One of these contains a double bed and a ¾ size bath tub with handheld shower, while the others have twin beds with showers.
Dates and Pricing
25 Oct 21

$2,565

$3,845

27 Oct 21

$2,565

$3,845

01 Nov 21

$2,565

$3,845

08 Nov 21

$2,565

$3,845

15 Nov 21

$2,565

$3,845

17 Nov 21

$2,080

$3,115

22 Nov 21

$2,080

$3,115

24 Nov 21

$2,080

$3,115

29 Nov 21

$2,080

$3,115

06 Dec 21

$2,080

$3,115

13 Dec 21

$2,080

$3,115

15 Dec 21

$2,080

$3,115
Disclaimer:
Prices shown are per person based on twin share. Seasonal supplements and minimum night requirement may apply. Solo traveller and extra night prices available on request. Luggage restrictions may apply. International flights not included.
We're loading your experience...
Interested?
Send us an enquiry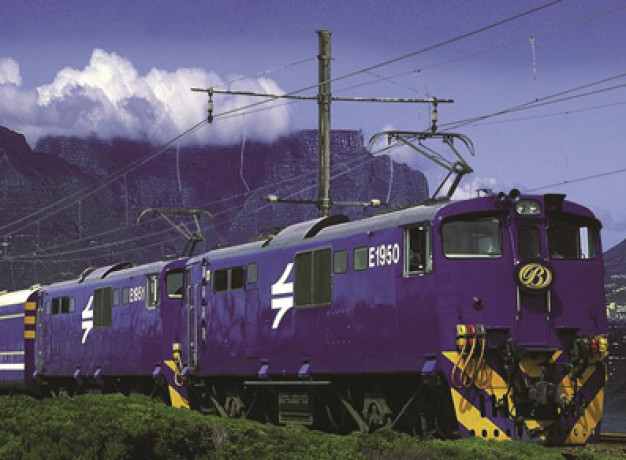 50% discount for your partner *
The Blue Train Deluxe Cabin - Pretoria to Cap...