Request a Brochure
Start Planning your Dream Africa Holiday today!
Download our 2019 brochure here, or we can deliver it to you for free.
Bench Africa has been organising African safaris since 1969 and our company motto and all 'round ethos is 'Excellence Through Experience". We try to achieve this in absolutely everything that we do. Our Africa travel consultants all travel to various parts of Africa every year to keep their immense knowledge fresh. Their passion is organising tailor made African holidays that are well thought out and perfectly designed so that our customers have the holiday of a lifetime. They can advise you on the best time to visit, where to stay depending on what you want to see and organise all the logistics so that your safari is seamless. In our Africa travel brochure you will find some exciting new properties and small group tours in South Africa, Zimbabwe, Zambia, Botswana, Kenya, as well as the Seychelles. New to our Africa holiday brochure is the "Best Selling Tours" section, at the start of the brochure. Africa is vast, with so many wonderfully wildlife-rich game reserves, diverse landscapes and unique experiences to choose from. All of this makes the decision-making process feel a little daunting. Our "Best Selling Tours" section, on pages 6 & 7 of our African safari brochure should help those of you visiting Africa for the first time in making your decision. For those that are interested in seeing all the top Africa highlights in one trip, take a look at pages 14 and 15 of our Africa holiday brochure. Here you will find our 30-day Highlights of Africa tour. In our opinion, one of the wonderful things about Africa is the people and you will be welcomed with genuine warmth and a desire to make your experience as enjoyable as possible. The economic benefit reaches those far and wide, including farmers, fishermen and entire communities through both trade and employment. This is especially so in the more remote areas where most camps and lodges are situated. Flicking through our Africa travel brochure, you will notice that we support many of these throughout the continent.
Our African safari brochure is jam-packed with itineraries that will inspire but please remember that we will tailor make your experience to suit you so please call us and speak to one of our Africa experts when you are ready to start planning your Africa adventure! Please feel free to take a look at
our customer reviews
. These reviews are collected by an independent site to ensure complete transparency.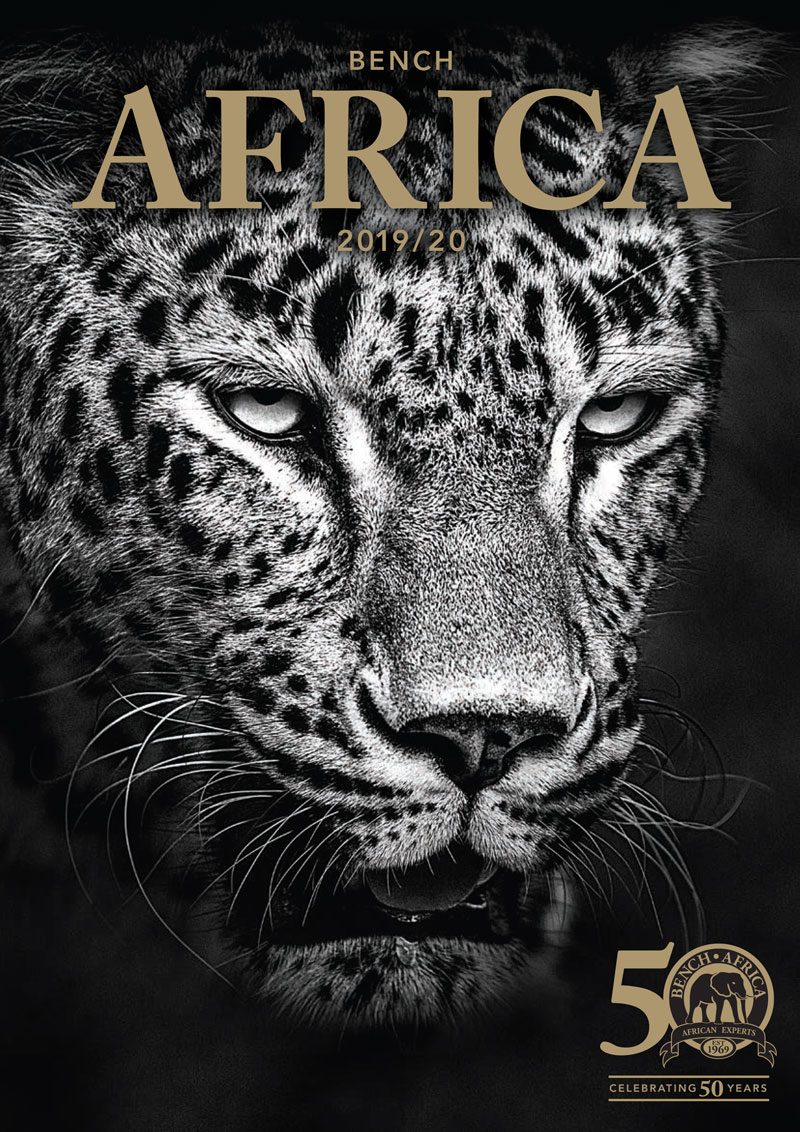 2019 African Safari Brochure
For those of you visiting Africa for the first time do check out our best selling safaris at the front of the African safari brochure, for a little inspiration. However, please remember that our specialty is tailor made safaris where we design an entirely personalised safari, just for you. This year we have new small group tours in South Africa, Zimbabwe, Zambia, Botswana and Kenya.
Postage Info
We'll send your selected
brochures to you.
Please send me: