Request a Brochure
Start Planning your Dream Africa Holiday today!


With the release of our new 2023/24 brochure, we aim to inspire your next great adventure with a fresh twist on well-known destinations but also introduce you to remote regions in Africa that you may not yet be aware of – after all, these are often the areas that need support most of all, and the more travellers who venture on safari, the more significant the impact we can have on a local level. We are grateful to everyone who has shared our 'safari' over the past 54 years, and we look forward to helping you embrace the road less travelled, safe in the knowledge that our team has journeyed that same road before you.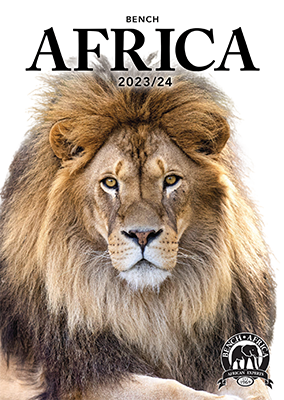 2023/24 Brochure
It is impossible to forget the untamed wilderness, unique wildlife, vibrant cultures, warm hospitality, and extraordinary experiences of Africa. View the world-renowned annual wildlife migration in Kenya and Tanzania, enjoy a walking safari in the remote reaches of Zambia, and visit the iconic Victoria Falls or the picturesque city of Cape Town. For the adventurous, scale Mount Kilimanjaro – Africa's highest mountain, or track the mountain gorillas in Rwanda or Uganda. Then wind down your safari experience on the white sandy beaches of the Indian Ocean.
Postage Info
We'll send your selected
brochures to you.
Please send me: