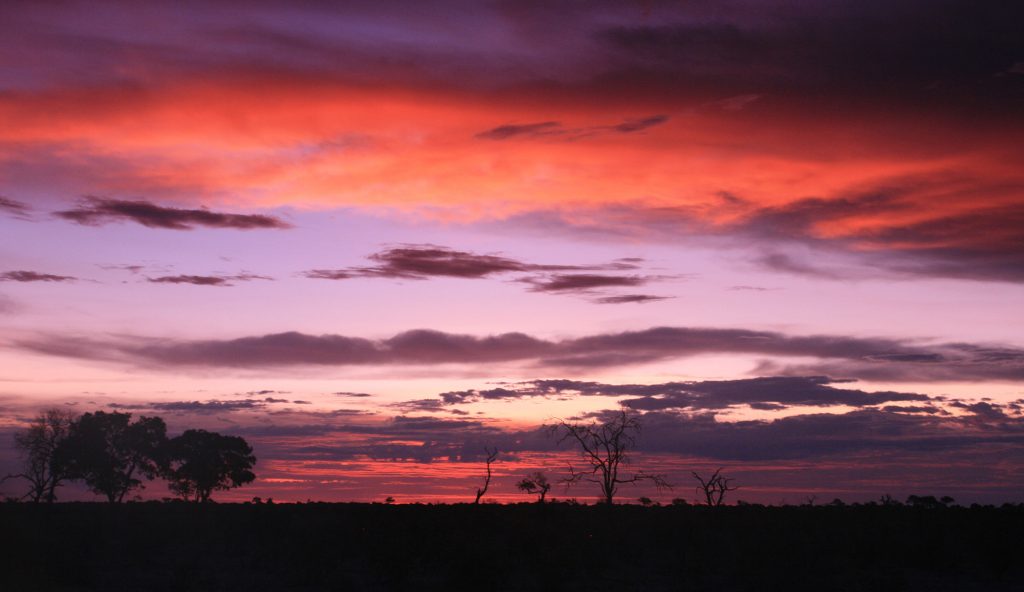 Who says November is not a good time for Botswana? My week visit late last year reaped rewards, with lots of great game viewing. Yes, it was hot, but the animals are always there, and despite having been to Africa a number of times, this was my first time seeing brown hyena, with cubs I might add, bat-eared foxes, & the adorable meerkats.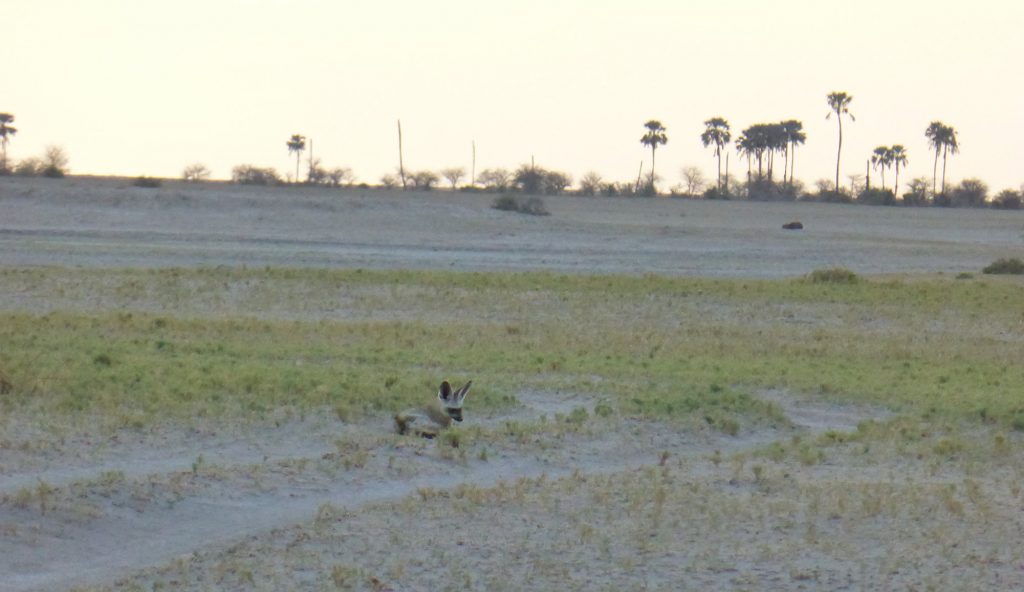 Having cleared customs in the small & somewhat chaotic airport of Maun, I then boarded a light aircraft for the one hour flight to the Makgadakadi. Met at the airstrip we were driven to the lovely Camp Kalahari, a 12 tent camp & family-friendly.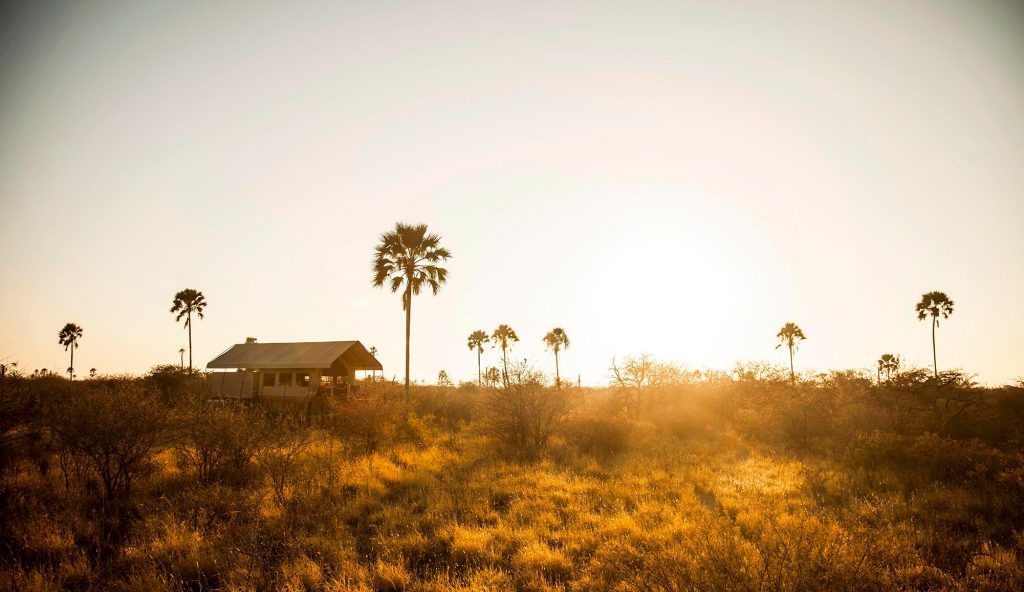 We took our first game drive that afternoon & it was then we were treated to the specialised desert species of bat-eared foxes & a solitary brown hyena mother trying to move her 2 cubs across the pan in the fading light. We enjoyed the show before finding ourselves the perfect place to sit & sip our G&T's whilst watching the sunset over the vast salt pan.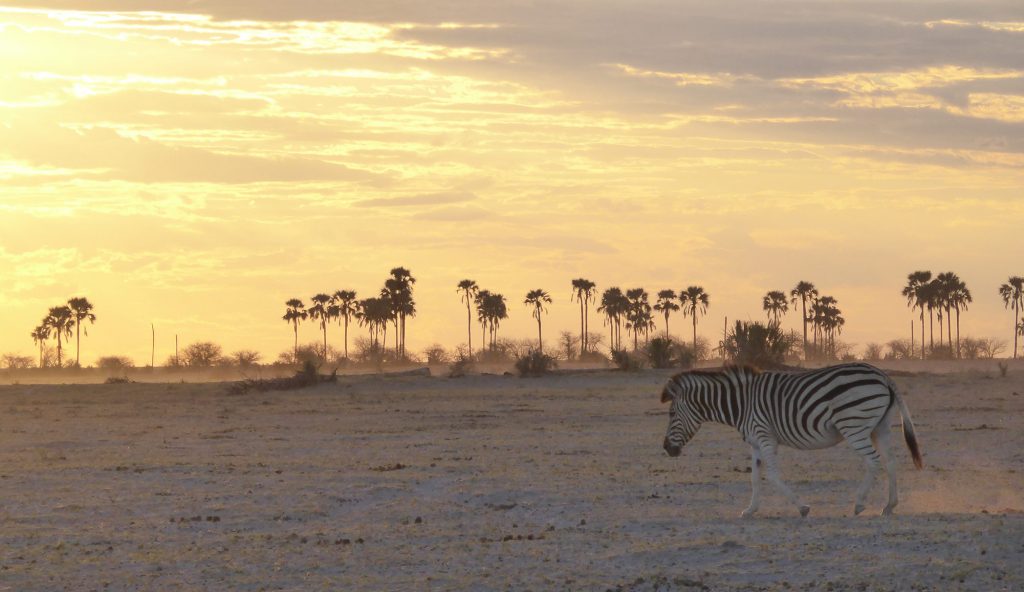 Our first morning we ventured on a 2hr walk with the San Bushmen. They took delight in showing us different natural medicinal remedies from the trees & shrubs, a zebra carcass caused great curiosity & there was much discussion in their clicking tongue as to how it died (finally determined as dehydration), they made fire & played games. They were lovely, happy & proud to share their knowledge & old ways with us.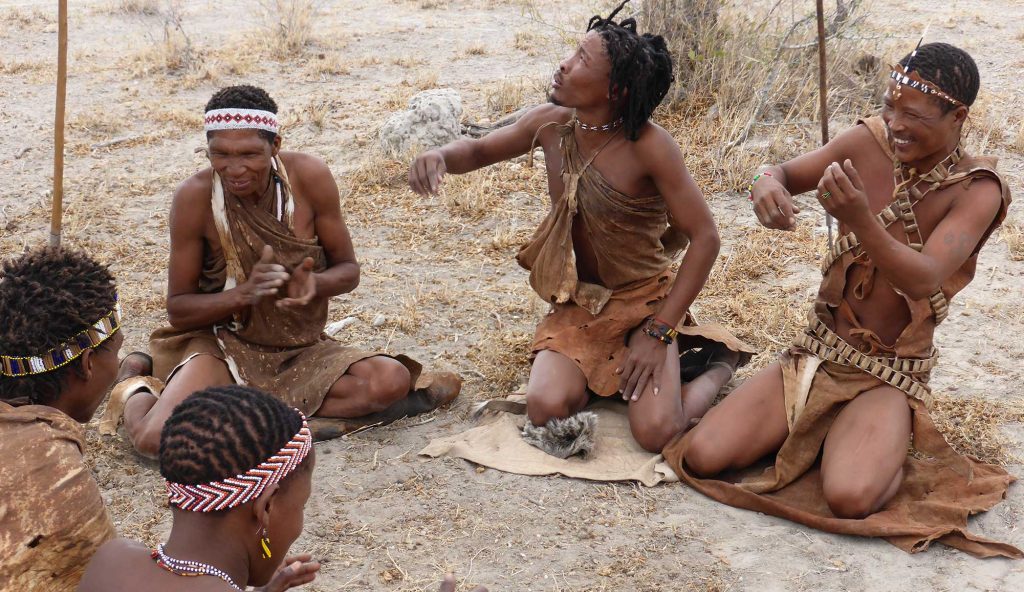 For me though, my visit to this region was all about the meerkats. Even the BBC was there filming for the next series of 'Dynasties'. And an afternoon walk with the semi habituated family close to Jack's Camp was lovely. Although they didn't seem the least bit concerned about our presence, we kept our distance & followed as they went about their business foraging for a tasty beetle, bug or the jackpot of a juicy scorpion, all the while 'chattering away' to each other.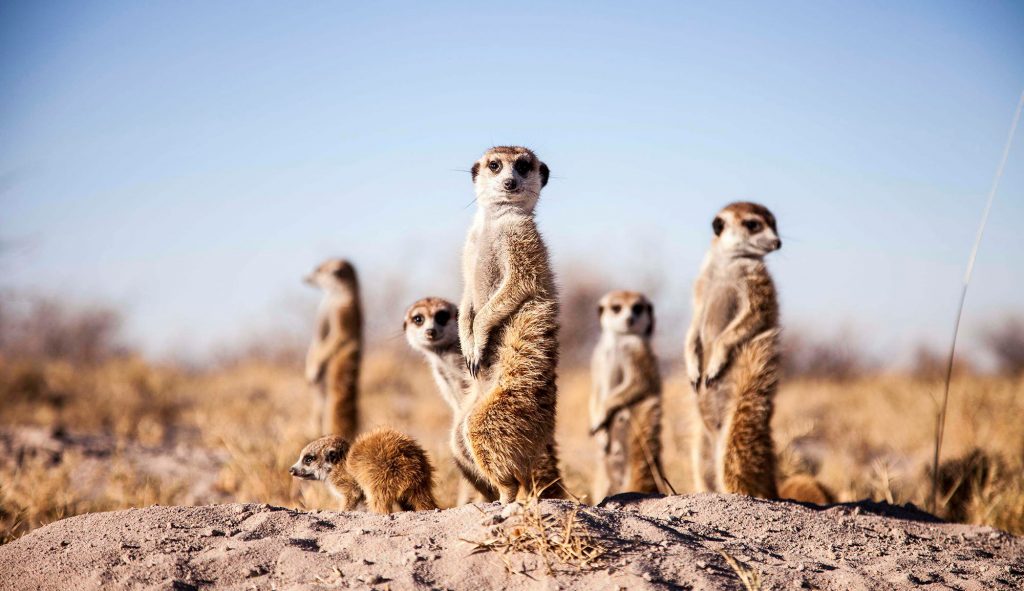 Back via Maun, I continued on to Hyena Pan camp, in the Khwai region on the edge of the Okavango Delta. A 9 tent camp, with a homely & intimate feel & my favourite part, a constant parade of elephants to the waterhole. I could have quite happily sat in the pool/bar area all day being entertained by this great bush television.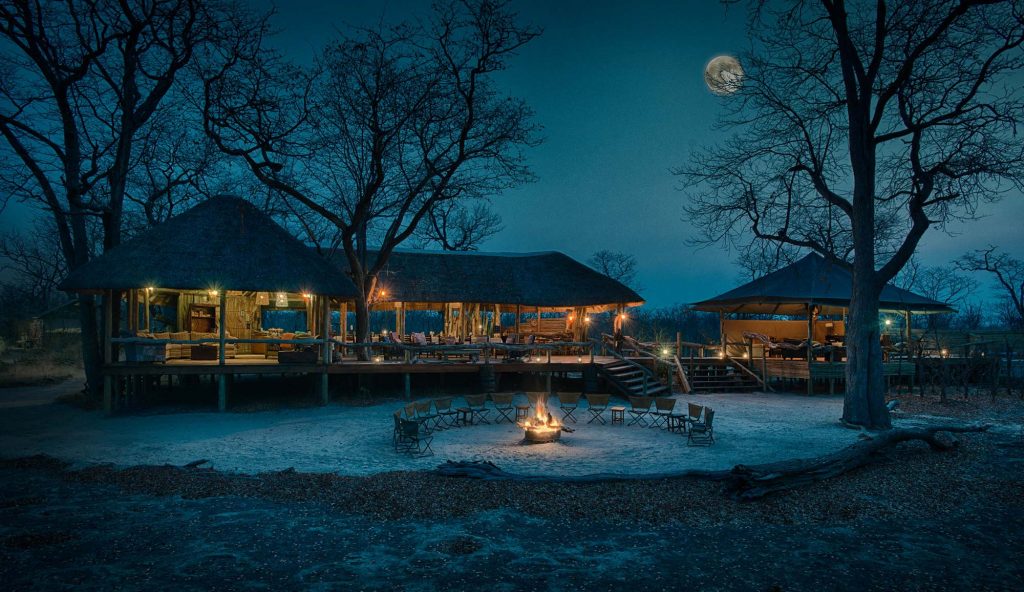 For a different perspective, the camp's nearby hide is not to be missed. Just a short drive away an underground dugout allows for game viewing from another angle, as you sit at water level watching the array of wildlife coming to drink. And it makes a great spot for sundowners too.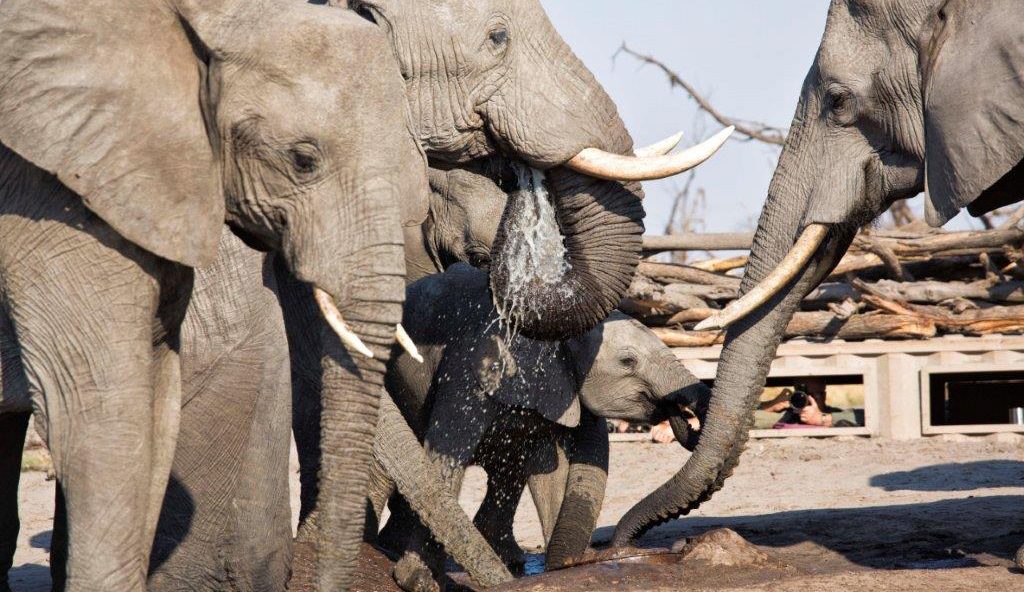 Described as looking somewhat like a war zone only a couple of weeks earlier, the recent rains had transformed the landscape to a green oasis with new grass shoots & the Mopane trees sprouting leaves within days of a decent downpour. This, in turn, brought cicadas out in deafening song, as well as an abundance of elephants.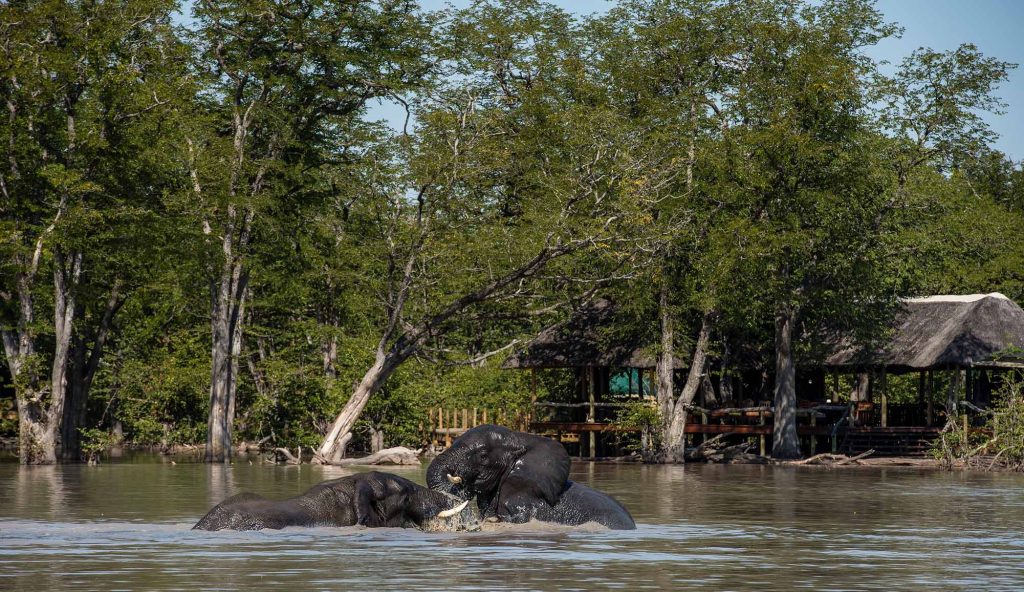 The heat brings the rains, which brings life not just to the landscape, but in late Nov the impalas start to give birth, and by Dec/Jan the zebras too come in great number, including to the nearby Madaba Depression to calve also. And babies bring predators... We were thrilled to see a large family of painted dog, a couple of lion prides, hyena & jackal. There is even a chance to see flamingos in Dec/Jan, & again in April if the water levels drop.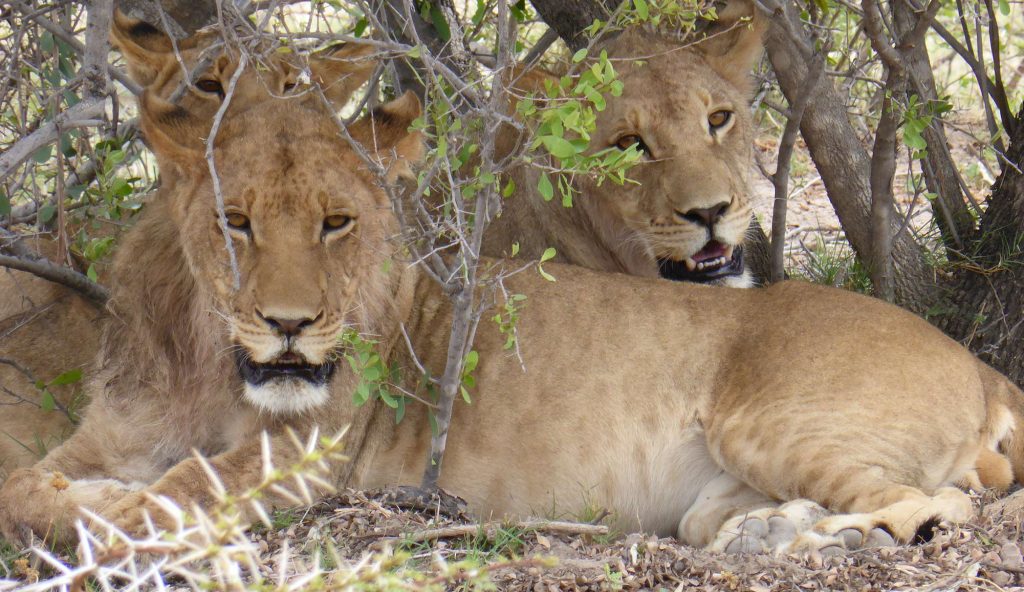 And of course, a visit to the Delta region would not be complete without getting onto the water, either by traditional mokoro (dugout canoe), or boat, as we did to view the varied birdlife, hippos & elephants.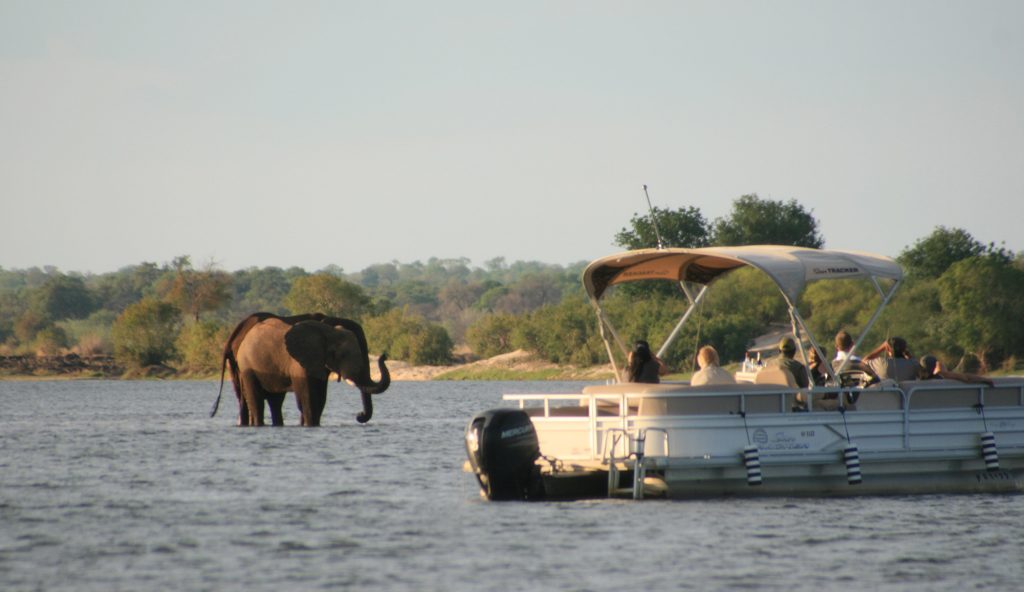 So if you can bear the heat & the odd rain shower you're in for a treat.