THE 'BIG FIVE' PILLARS OF RESPONSIBILITY
THE BENCH AFRICA PLEDGE FOR CREATING POSITIVE CHANGE
Our 'Big Five' Pillars of Responsible Travel provides the framework for our policies and action around responsible tourism, identifying the areas in which we can affect positive change through meaningful travel.
We see tourism as a vital tool for protecting Africa's remarkable wildlife and culture and at Bench Africa we pride ourselves on our approach to ethical tourism, upholding these values across our 'Big Five' pillars. With these pillars in place you can be safe in the knowledge that you are visiting these extraordinary countries in Africa with the utmost respect, leaving the picturesque places as you might like to find them and ensuring that local communities benefit from your visit.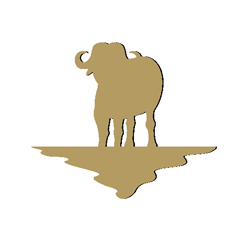 BENCHMARK
OUR COMMITMENT TO CONSISTENT, OUTSTANDING LEVELS OF SERVICE
Over our 50 years, Bench Africa has focused on developing long-term partnerships to ensure a consistently high standard of service. We partner with companies who uphold the same high standards and responsible travel values. We invest in our staff and each of our Australian staff members travels to Africa each year to hone their skills and reignite their passion for Africa. We aim to inform and educate our customers, empowering them to make better choices. Our customers receive a detailed pre-tour documentation booklet with advice on everything from ethical wildlife encounters to appropriate tipping customs so that we can visit our host countries respectfully. And last, but not least we believe that top class, educational guiding is of the utmost importance on every itinerary - giving clients an appreciation of nature in its wildest, truest form and making them ambassadors for the continent of Africa.

EMPOWER
OUR COMMITMENT TO SOCIAL WELLBEING
Bench Africa strives to promote positive and authentic cultural exchanges on our itineraries. These unique experiences enrich local communities and travellers. We proudly initiate philanthropic, cultural journeys as part of our annual 'Safari for Change' program. We aim to make positive contributions to the local economy by supporting local artisans. Our responsible travel values means that we use local drivers and guides, and more than 85% of staff employed in Bench-owned safari camps are local to the areas, where jobs are notably scarce.
NURTURE
OUR COMMITMENT TO THE WELFARE OF THE ENVIRONMENT
At Bench Africa, we choose to align with partners who have the welfare of Africa's wilderness areas at the heart of what they do so that we have a positive impact on the regions that we visit. Our average group size is just 6 per vehicle in East Africa and 16 per vehicle in southern Africa, so as not to overload the delicate environment and local infrastructure of the beautiful countries we visit. We proudly produce our digital magazine, The Safari Guide to encourage more meaningful, responsible travel in Africa. It's packed full of sustainable travel news and tips for the eco-conscious traveller. Furthermore, our 60+ Bench-owned safari vehicles in Kenya are carbon offset through forest protection with 'Wildlife Works'.
CONSERVATION
OUR COMMITMENT TO PROTECTING AFRICA'S WILDLIFE
It is our mission at Bench Africa to ensure that every one of our itineraries contributes to the preservation of unique wildlife conservation projects, and we like to take a hands-on approach on the ground as well. In 2007, in partnership with our parent company, Southern Cross Safaris, we co-founded The Satao Elerai Community & Wildlife Trust. Our safari guides in Kenya provide elephant monitoring services to the African Wildlife Fund in the Elerai Conservancy. We strongly believe in ethical animal encounters: only interacting with African wildlife in a way that protects, conserves and enhances their existence.

HEART
OUR COMMITMENT TO CHARITABLE GIVING
With a responsibility to ensuring future development in Africa and to making a difference on the ground, over the years, Bench Africa has provided funding to numerous organisations devoted to the welfare of the African people, wildlife and environment. Amongst these are:
East African Wildlife Society
Swa Vana Children's Project
Miasenye and Marungu primary schools

Elerai Olkraru Primary School
We pledge to constantly, and vigilantly reviewall of the above in regards to the product we offer; basing decisions on customer feedback and our own regular visits to the African continent. We welcome customer input to improve sustainability at all stages of the booking and travel process.
Please get in touch with your comments.
Wildlife Works, Kenya