Exciting news for all travellers and wanderlusters! The wait is finally over, and we are proud to introduce our new Africa travel brochure, marking a significant milestone in the world of travel. As Australia's oldest and most trusted Africa travel company, we are thrilled to be the very first organisation to launch an in-print Africa travel brochure since the pandemic.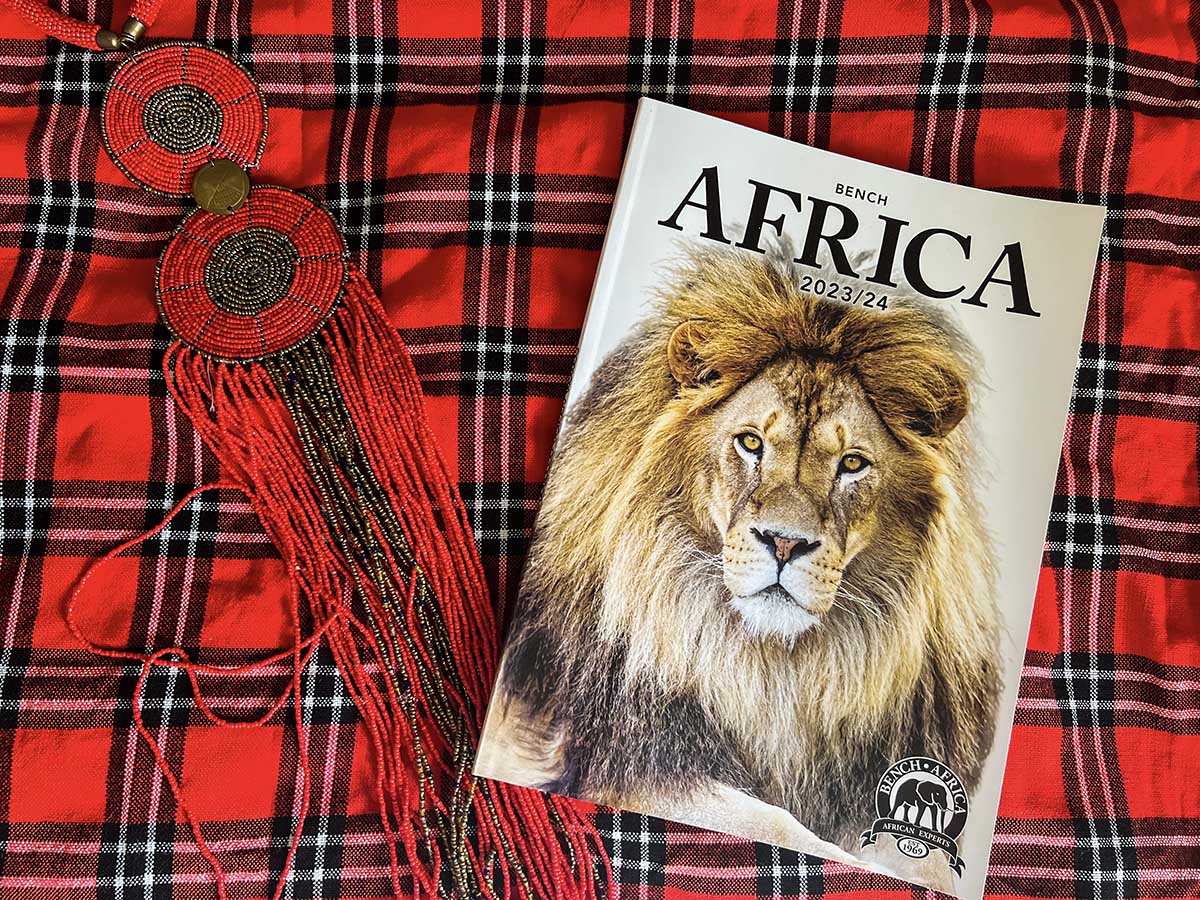 Our team has been hard at work, scouring the continent for the most breathtaking destinations and creating a comprehensive guide that will inspire you to plan your next adventure. The brochure is a visual feast of stunning photos and a wealth of information about the immersive experiences that await you in Africa. In addition, with the introduction of QR codes, the Bench brochure has made it easier for travellers to access accurate seasonal pricing for each tour and experience on our website.
From exploring the vibrant cities of Morocco to taking a wild safari in Kenya or experiencing the breathtaking beauty of South Africa, our new travel brochure has something for everyone. So, whether you're a seasoned Africa traveller or just starting to plan your first trip, with our passionate expert travel consultants by your side, you can be confident that your journey will be a seamless and unforgettable experience on the most magnificent continent on Earth.
We understand the pandemic's impact on travel, but our specialist team is fully equipped to handle any and all changes, ensuring that you have a safe and enjoyable trip. Our commitment to responsible and sustainable tourism remains unchanged, and we are dedicated to supporting local communities and preserving the natural beauty of Africa for future generations to enjoy.
The choice of a powerful male lion for the brochure cover was intentional. The King of the Jungle symbolises strength, wisdom and courage, all traits we can confidently associate with the Bench brand. These traits reflect how we have strengthened and persevered during recent challenging times. This travel brochure represents a new beginning for Africa travel and a step forward in our mission to bring the best of Africa to travellers. So, if you're ready to start planning your next adventure, whether that's a group tour, one of our specialised safaris, or a tailor-made journey, we invite you to request our new travel brochure.
How can I get an Africa travel brochure? SIMPLY CLICK HERE