Kenya is one of the world's most famous safari destinations on the continent of Africa. This famous safari destination has long captivated explorers with its wild beauty and intangible spirit. It's here in Kenya that you will find some of the most unique dining experiences on the menu!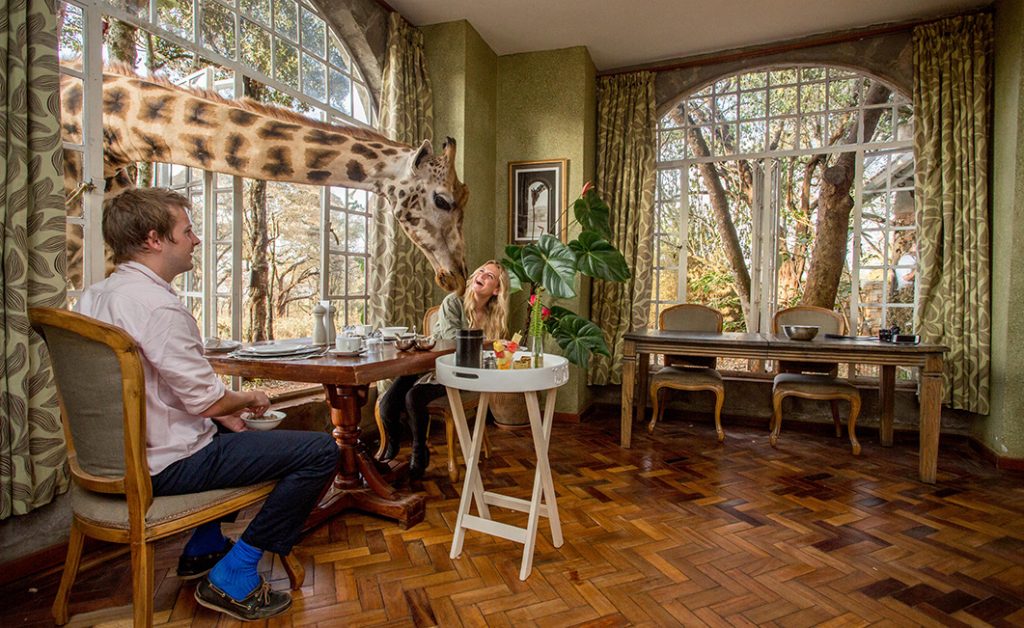 1. BREAKFAST WITH THE GIRAFFES
Giraffe Manor is a stunning family-owned boutique hotel, in the capital city of Nairobi, covered in ivy and set on 12 acres of private land. The hotel is frequented by a tower of statuesque giraffes who live on the grounds, poking their curious heads through the windows of the hotel in the hopes of getting a tasty treat. What could be more unique than having breakfast with a giraffe?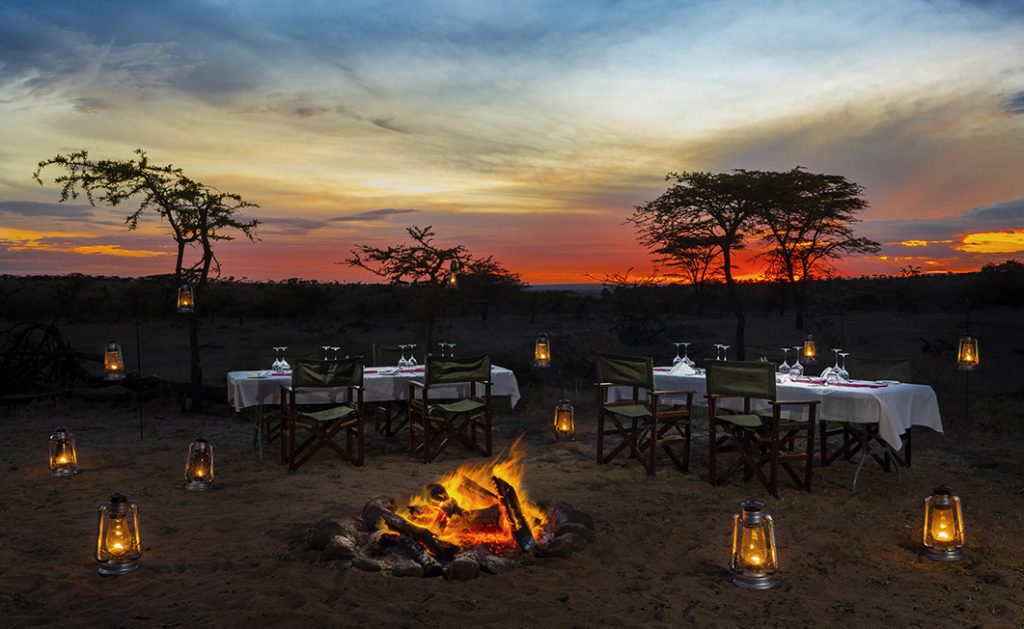 2. DINE UNDER THE STARS
For the ultimate romantic dining experience, a private and secluded clearing is prepared for an elegant dinner in the middle of the African bush. As the sun swiftly sinks, the setting is illuminated by a magnificent log fire. The table setting is as sophisticated and elegant as found in the finest restaurants with wildflower arrangements that grace starched white table linen. Candles flicker in the darkness, throwing golden lights on the tablecloth as smiling waiters serve a delicious dinner. After dinner, retire to the warmth of the campfire where brandies and liqueurs are served as you absorb the peace and beauty of an African night.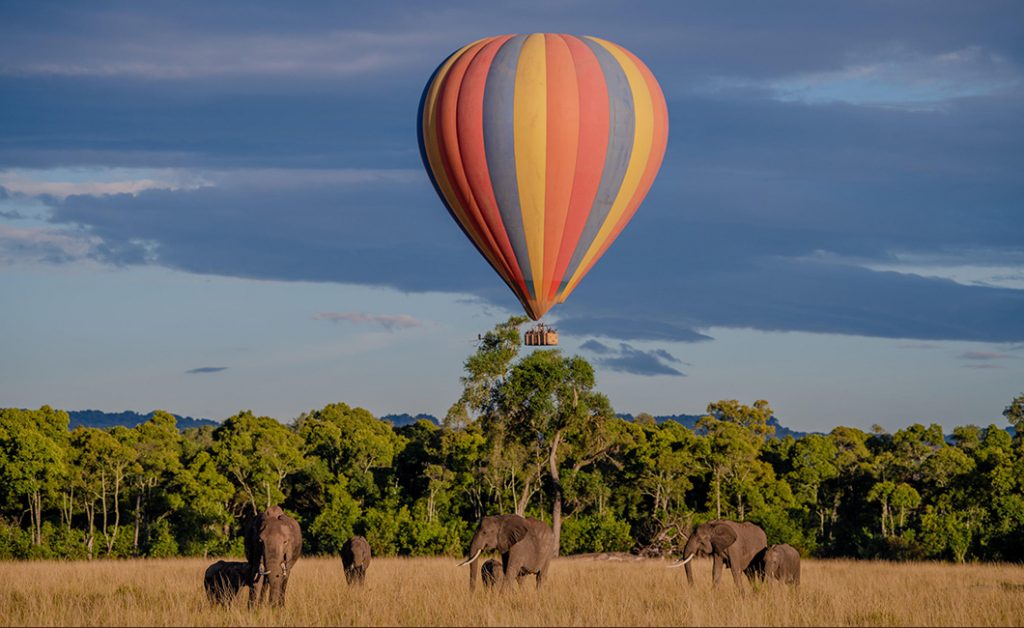 3. CHAMPAGNE BREAKFAST IN THE BUSH
For a special treat, spend the morning drifting over the pristine wilderness in a hot air balloon. Take off as the dawn breaks and watch the sunrise from your floating basket in absolute serenity as you drift above the plains, forests, and rivers of the Masai Mara. You'll have ample photo opportunities of the savannahs and the roaming wildlife below. Toast your return to earth with a champagne breakfast, freshly prepared wherever you happen to land.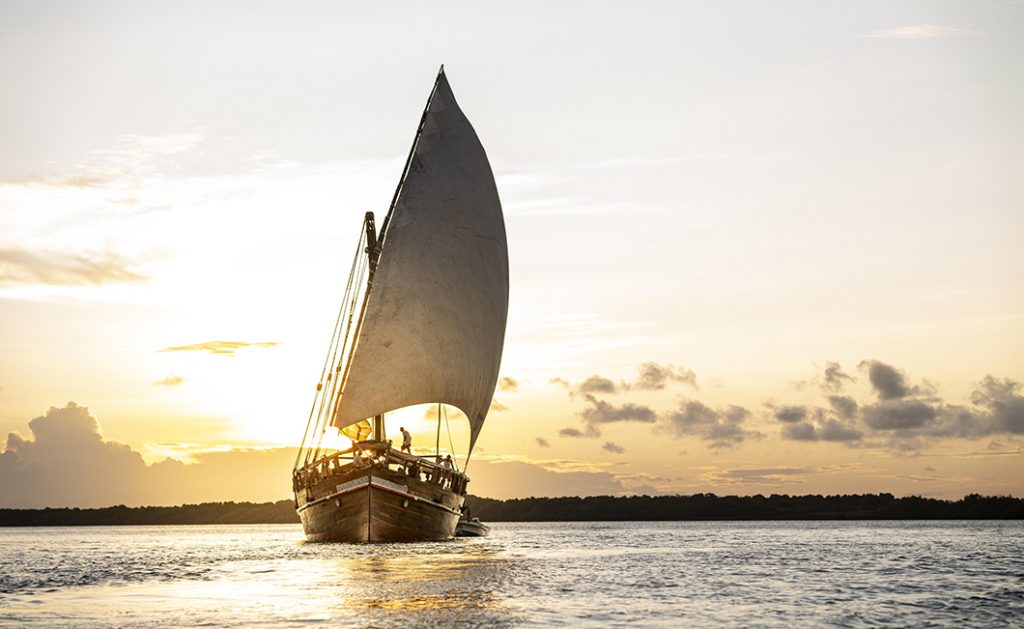 4. IMMERSE YOURSELF IN SWAHILI CULTURE
With a mix of African, Indian, and Middle Eastern influences Swahili fare is known to be one of the world's first "fusion" foods. Experience this vibrant and exotic culture and cuisine aboard a traditional Arab sailing boat, known as a dhow. These beautifully carved wooden boats, previously used to trade cargo from Africa to the Arab states have now been transformed into floating restaurants offering the finest in Swahili cuisine. A firm favourite is The Tamarind Dhow, in Mombasa which serves up extravagant seafood platters, classic Kenyan cocktails, and topped off with Kenyan coffee and halwa.
With over 50 years in the industry, Bench Africa was Australia's first and is now Australia's most prominent and trusted Africa safari specialist. Contact Bench Africa to organise your dream African safari.