Central Kalahari Desert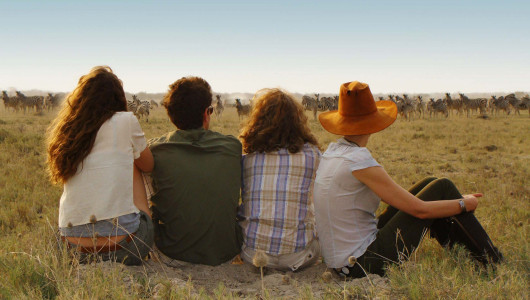 Central Kalahari Desert is larger than Denmark or Switzerland, and bigger than Lesotho and Swaziland combined, the 52,800 km² Central Kalahari Game Reserve is the second largest game reserve in the world. Central Kalahari Game Reserve is situated right in the centre of Botswana, this reserve is characterised by vast open plains, saltpans and ancient riverbeds. Varying from sand dunes with many species of trees and shrubs in the north, to flat bushveld in the central area, the reserve is more heavily wooded in the south, with mopane forests to the south and east. 
 Rainfall is sparse and sporadic and can vary from 170 to 700 mm per year. The people commonly known throughout the world as Bushmen, but more properly referred to as the Basarwa or San, have been resident in and around the area for probably thousands of years. Game viewing for animals which include giraffe, brown hyena, warthog, wild dog, cheetah, leopard, lion, blue wildebeest, eland, gemsbok, kudu, red hartebeest and springbok, is best between December and April, when the animals tend to congregate in the pans and valleys.
Check out our Trip Planner for more information on travelling to Africa.