Mount Kilimanjaro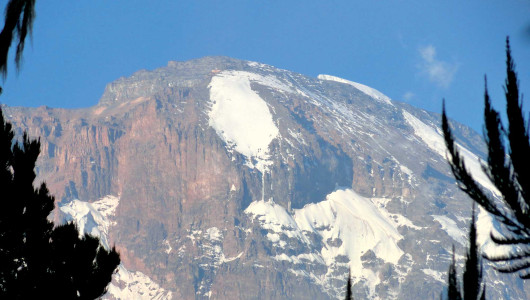 The highest in Africa just 330 kms South of Equator in Northern Tanzania. It is composed of two dormant volcanoes Mawenzi (5,149 mt.) and the permanent snow caped Kibo, the highest peak 19, 330 feet (5,895 mt). The total area of the Park is 755 sq. kms. Kilimanjaro also one of the world's highest solitary mountain can be climbed at any time of the year except during the long rains from March to May.
The best months to climb the mountain are January, February and September, together with July and August which are much colder. There are several routes to choose from depending on ability, and although no experience is required, the effects of altitude and the cold can put physical and mental stamina to the test. Consider also coinciding your climb with a full moon lighting up the mountain at night and improving your visibility throughout your climb.
Check out our Trip Planner for more information on travelling to Africa.