Zanzibar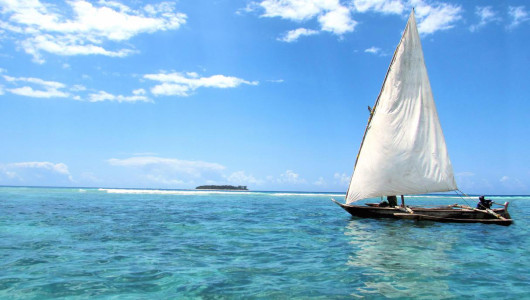 Zanzibar is known throughout the world as the jewel of the Indian Ocean and has a romantic, colourful history of seafarers and explorers, of riches and tragedy, and the dark stain of slavery. Think of Zanzibar and images of romantic dhows with curved white sails, veiled women, ancient ruins and exotic spices, float before your eyes. Zanzibar is located about 35 kilometers off the East Coast of Tanzania. It comprises the 1,464 square kilometers, of Unguja (also known as Zanzibar) and the island of Pemba (868 - square kilometers), which is located about 50 kilometers north of Unguja and famed for its deep-sea fishing and scuba-diving; and a number of smaller islands.
When is the best time to travel to Zanzibar?
June to Mid March are seen as the best months to visit - when it is cooler and dry.
Check out our Trip Planner for more information on travelling to Africa.