INTO THE WILD: A PHOTOGRAPHY SAFARI WITH MATT PEARSON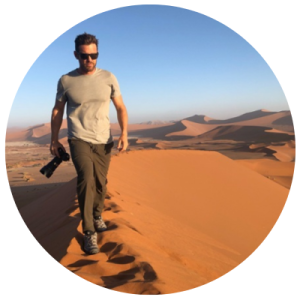 Join award-winning Australian landscape and wildlife photographer Matt Pearson for an intimate photography tour of Kenya, one of the most photogenic places on Earth! Throughout the trip, you'll have access to Matt's artistic processes and learn how to compose and create truly incredible images of your own! This is a once-in-a-lifetime photographer's dream.
Relax in style and comfort, surrounded by breathtaking African panoramas. Each luxurious tented camp is well-appointed with everything you could possibly need to pass the time in between game drives.
You may even encounter some resident wildlife who love to wander the campgrounds!
Book your spot today!
$15,250 per person twin share
$16,250 per person single room
Group Size: Based on 6 guests, including Matt Pearson
There are limited spots available so fill in the form at the bottom of the page to register your interest.    

SAFARI ITINERARY
---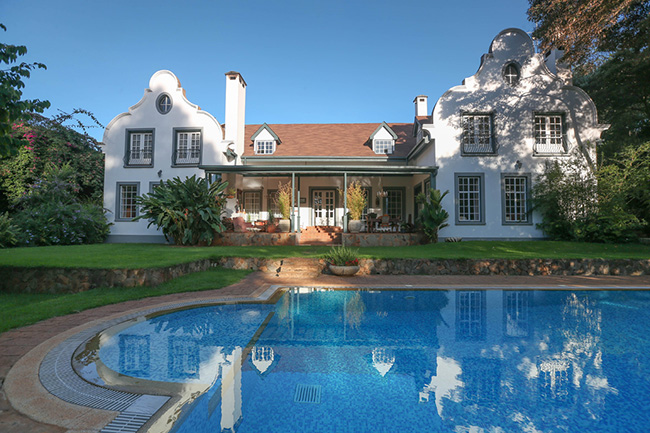 First Stop: Nairobi
Your photography tour begins in East Africa's most cosmopolitan city. Should you wish to arrive early and spend an additional night here, you can visit some wildlife-centric attractions the excellent National Museum and enjoy the vibrant restaurant scene, which has exploded in recent years.
Accommodation: 1 night Karen Gables (Standard Room) including breakfast.
Karen Gables is a characterful Cape Dutch style private home that sits peacefully off the road in its own verdant gardens. A true home from home, with numerous private spots to sit and unwind. Karen Gables is conveniently located just a 30-minute drive from Jomo Kenyatta International Airport and 15 minutes from Wilson Airport.
---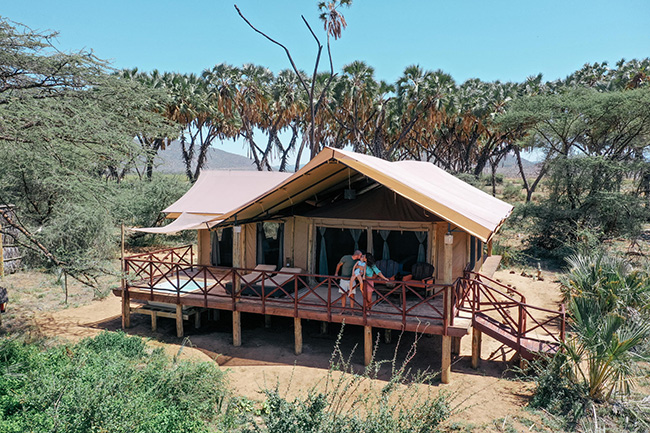 Next Safari Stop: Samburu Game Reserve
Samburu National Park, nestled in northern Kenya, is a wildlife enthusiast's paradise. Its rugged terrain, Ewaso Nyiro River, and arid landscapes offer a unique backdrop for spotting rare species like Grevy's zebras, Somali ostriches, and reticulated giraffes. This unspoiled wilderness promises an extraordinary safari experience.
Accommodation: 3 nights Elephant Bedroom Camp including all meals, local drinks, one sundowner and scheduled game viewing activities.
Elephant Bedroom Camp in Samburu National Reserve offers a luxurious and stylish safari experience. Tucked along the Ewaso Nyiro River, its 14 spacious tents feature private plunge pools, rustic African decor, and modern amenities. The camp's vibrant lounge and dining area provide relaxation, while the surrounding reserve teems with unique wildlife, including lions, leopards, and endemic species. This intimate retreat harmonises simplicity with luxury in a breathtaking natural setting.
---

Next Safari Stop: Masai Mara
Masai Mara is one of Africa's most iconic safari destinations, celebrated for its prolific wildlife and captivating landscapes. This renowned reserve offers unparalleled opportunities for observing the Big Five and various other species, big and small, making it a premier choice for wildlife enthusiasts and photographers seeking the ultimate safari experience.
Accommodation: 3 nights Mara Ngenche camp including all meals and scheduled game-viewing activities.
Mara Ngenche Safari Camp, nestled in the heart of the Masai Mara, offers an intimate and luxurious retreat. Set amidst the ravine forest, it provides superb views of the Mara and Talek Rivers, with a bustling hippo pool and nearby crocodiles. The 12 spacious, en-suite tents blend modern African decor with old-world charm, each featuring its own "Boma," a king-size or queen-size bed, large bathtub, and outdoor shower. The unfenced camp allows wildlife to roam freely, creating an elegant yet relaxed atmosphere for a true African bush adventure, complete with private plunge pools.
---
Next Safari Stop: Tsavo West
Tsavo West National Park is a remarkably unique destination known for its diverse terrain, including volcanic features and scenic springs like Mzima Springs. The area is home to abundant wildlife, including the Big Five, offering authentic safari experiences in a serene and unspoiled natural setting.
Accommodation: 1 night Tsavo West Severin Safari Camp, including all meals and scheduled game-viewing activities.
Severin Safari Camp is hidden in the remote Kitani Wildlife area of Tsavo West National Park overlooking Mt. Kilimanjaro. The eco-friendly luxury camp offers a unique combination of adventure, wellness and relaxation for the sophisticated traveller who loves romantic pampering and unique wildlife experiences. Driving through the hot and dusty landscape with rolling plains, bushes, and twisted baobab trees of Tsavo West National Park, the Camp is a small haven with beautifully constructed tents, amazing dining, a crystal clear pool and a pleasing spa. After a refreshing swim and a soothing massage, guests are treated to fantastic food at the lovely restaurant whilst viewing the game and coming to drink at the floodlit waterhole.
---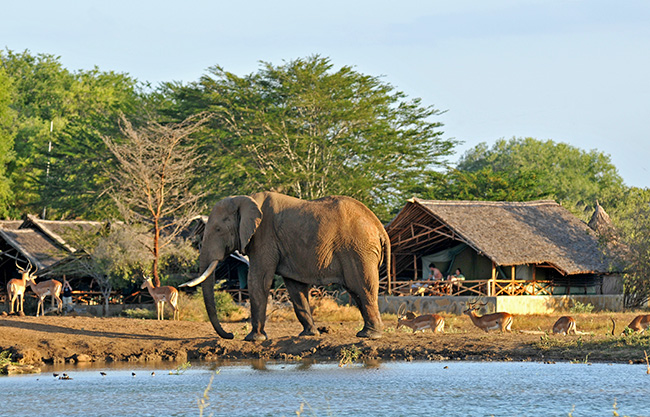 Next Safari Stop: Tsavo East
A terrific wildlife destination and a great place to end any safari, Kenya's largest national park, Tsavo East, is the size of Israel and has an undeniable wild charm with landscapes and wildlife stained with dramatic red volcanic soil.
Accommodation: 2 nights Satao Camp, including all meals and scheduled game-viewing activities.
Nestled in an oasis of trees lies Satao Camp – 20 tents surrounding a significantly productive waterhole, attracting thousands of elephants daily at key times of the year.  Satao Camp is home to a wide variety of wildlife and fauna, so you don't even need to leave camp to enjoy the wilderness, with impala leaping through camp and hornbills chatting away in the Acacia trees. There are plenty of sights to enjoy right from the comfort of your own veranda. Satao Camp is one of the only camps in Tsavo that remains unfenced, allowing the wildlife to pass through the camp, creating an authentic African safari experience.
---
Book your spot today! There are limited spots available so fill in the form below to register your interest and one of our Africa experts will be in touch.
Expressions of Interest