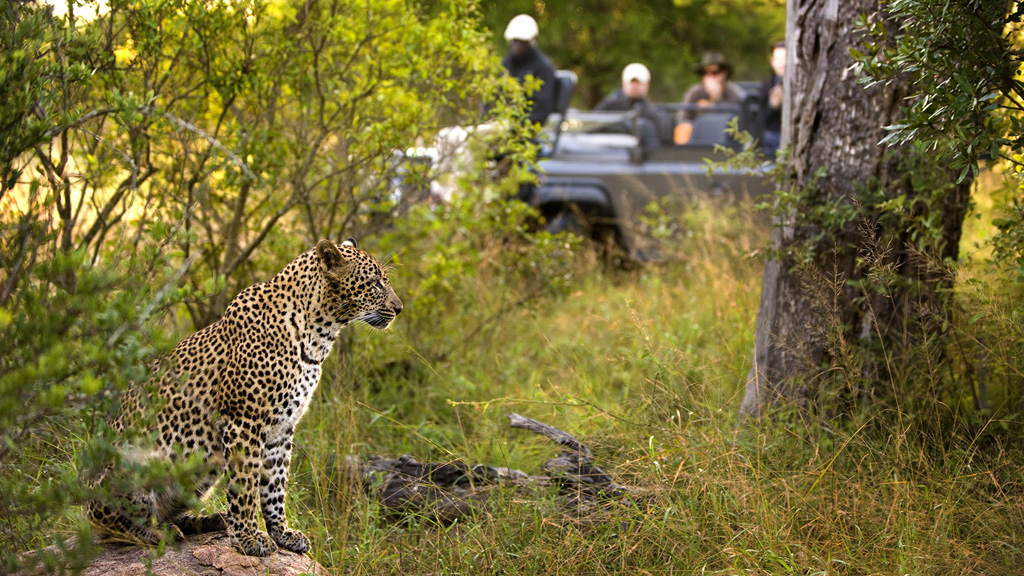 A Typical Day on Safari
Module : Elephant
Video 15
Every day brings new surprises, new things to do and new adventures so that being said, when staying in a lodge or on safari you may tend to follow a rough schedule.
In East Africa you tend to get up early (around 6:30am) to have a big breakfast and then head out on your game drive. If you are moving to a new location you may game drive first before heading out to the new area. If staying at the same lodge another night you will generally head out for a few hours before coming back for lunch and a rest, massage, read or drink in the middle of the day. After that you will head out again before coming back for dinner and a nightcap. In some of the bigger national parks (like the Serengeti) you may pack a lunch and head out for a full day drive due to the size of the park and the distances the animals may roam.
In Southern Africa the areas are generally a little smaller so you often get up a little earlier and have a small snack and coffee just to stop your stomach from rumbling (and scaring away the animals). You'll then go out for a few hours during which time you'll stop for some more drinks and snacks before either coming back to the lodge for breakfast or even having a bush breakfast. You then have a few hours to relax and do what you wish including going for a game walk before lunchtime or more time to yourself. In mid afternoon you then have something small for afternoon tea before heading out again on a game drive and stopping at sunset for a sundowner (drinks with the sunset). After this you usually go on a night drive before once again either having dinner at the lodge or out in the bush.
You'll generally find that your body clock will change to mimic that of the daylight and you will be up early and sleepy around about 8:30pm or so. Without the constant glow of a TV and artificial lighting you sleep well and deep (apart from the occasional lion roar) and the early starts are quite easy.
People often show up to lodges with full safari gear and if it wasn't for excess baggage fees, probably a pith helmet. What you really need to pack (it will be in our documents) are some clothes that you can layer. In some areas the weather can get chilly at night so generally light long pants and a jumper suits well. Even in warm areas in the early morning it can be a little chilly driving around in an open vehicle in the breeze. It can also be quite sunny so a hat and sunglasses with some sunscreen is recommended or a swimsuit if you want to relax by the pool or on the beach.
You will need to take a camera and plenty of spare batteries, film or memory cards as they do have a habit of filling up quite quickly. Remember to give yourself time to put the camera down and take the moment in as often you may be so focused on getting the perfect shot that you forget to sit and watch it!
Most importantly, take the clothes that you are comfortable in. You don't need specialist hiking boots if you are going to spend your entire time sitting in a game vehicle. Some places (such as the Blue Train or Rovos Rail) have dress requirements for dinner but in most places are fairly relaxed.
Your day on safari will differ from other people's you know and even differ from people staying in the same lodge.
That's what makes Africa such an amazing destination.
back to all videos