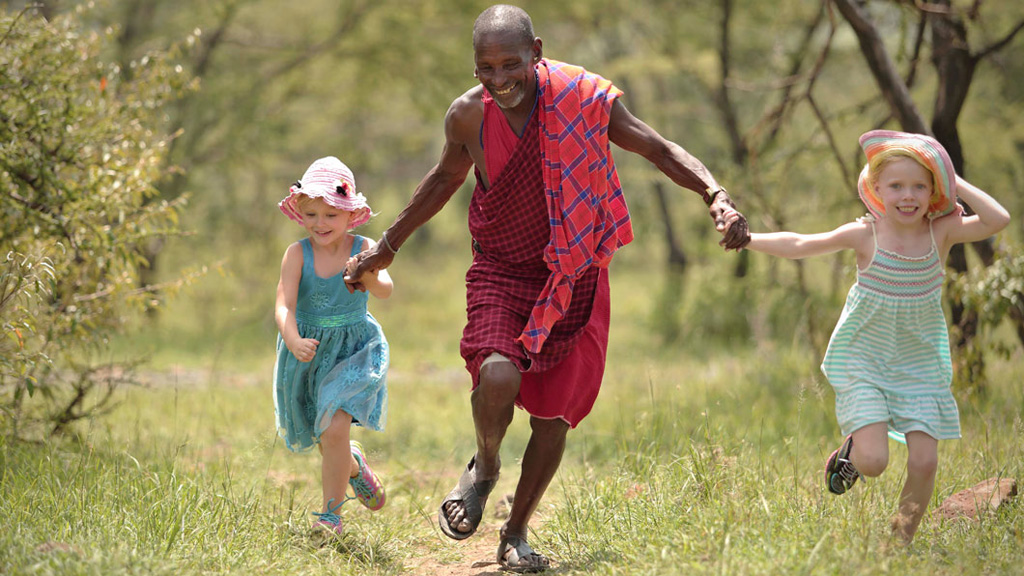 Family Travel
Module : Leopard
Video 1
Family travel is nothing new to Africa and has long been a market for people travelling to Africa. Africa has such a wide diversity of experience that there is always something new and exciting for kids to experience. What is new is the growth of the market as more people are deciding to go to Africa for their family holidays. The reason they are going are wide and varied but there are some definite positives for doing so.
Room configurations
Some lodges in Africa will only take adults. This is because they are small intimate camps with clientele who want something peaceful and reserved. The vast majority however welcome children with open arms and this is reflected in the lodges. Unlike a hotel building 300+ rooms (each another version of the last) these lodges being smaller with less rooms have the luxury of time to sit down and plan out rooms that families of different sizes can utilise. Whether it be a family room (or tent) that can accommodate a growing family to separate rooms with a shared balcony there are many options that can give a family the space or security it needs to enjoy their holiday.
Children's programs
Children's programs or kids clubs work a little differently in Africa than most places. In some countries or destinations the kid clubs work as a glorified daycare where kids are occupied with games, computer games or free time to run about. In Africa however the kids are involved in experiencing the local area and culture. This may involve animal tracking, bush skills, cooking classes or even making paper from elephant poo! Some lodges will also assign a guide or ranger to the children letting them have a unique experience that makes them feel like they are having their own special adventure.
A lot of trips nowadays are not just the usual parent/children trips but may involve larger groups including grandparents or even sometimes the grandparents taking the grandkids away with the parents staying (probably enviously) at home. This can also be accommodated quite easily.
back to all videos