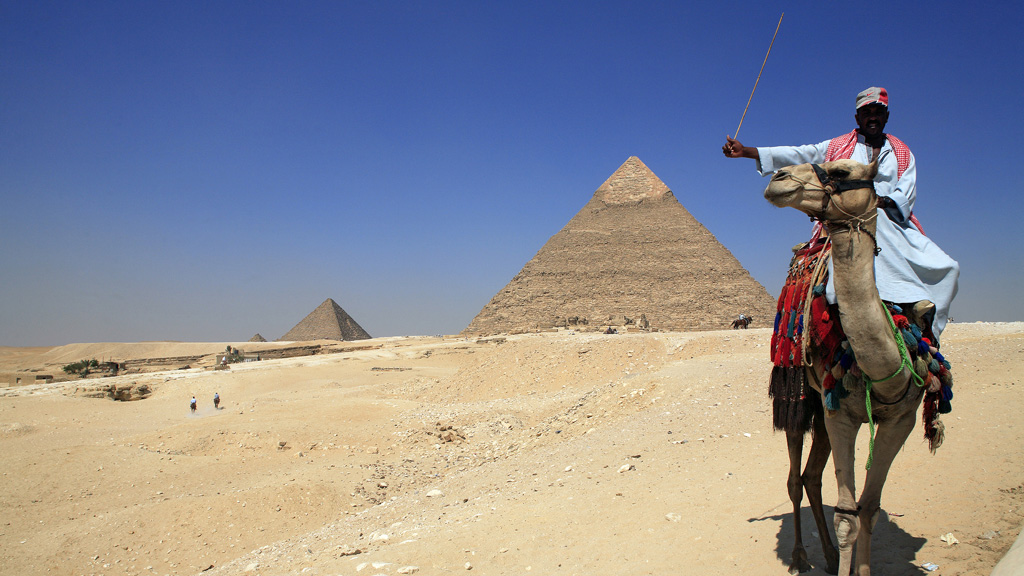 Travel in Egypt & Jordan
Module : Leopard
Video 4
Egypt is such an iconic destination, known throughout history and admired for thousands of years. Although still technically part of Africa is plays a mixed role between more traditional Africa and the Middle East. Any trip to Egypt is a step back in time as you make your way into a living piece of history.
The major entry point would be Cairo and it is from here most trips begin and end unless you head across land to Jordan. If heading into Jordan (or visa versa) you may then exit out of its capital Amman (not to be confused with Oman, the country). Both of these Middle Eastern brothers give us a peek into another time and place.
Cairo
A city steeped in history and tradition, from the unique setting of the Pyramids of Giza to its captivating Museum full of artifacts. There really is nothing on earth like the Pyramids and is something you will never forget. Nearby you also have the first pyramids of Memphis and Saqqara.
Luxor
One of the world's greatest open-air museums with the temples of Karnak and Thebes on one bank and the ancient Valley of the Kings with the tombs of past pharaohs on the other.
Exploring the Nile Valley from the waters of the great river itself brings a whole new dimension to the most ancient lands and with an impressive selection of boats to choose from a journey along the Nile will be a truly unforgettable experience.
Abu Simbel
One of Egypt's most spectacular sites, made even more impressive by the fact that the temples were relocated piece by piece to avoid the rising waters of Lake Nasser.
The Red Sea
Excellent hotels, superb weather and one of the world's meccas for scuba diving, snorkeling and water enthusiasts alike. A great place to relax after an Egyptian holiday.
Amman
The capital of Jordan and a fascinating city to explore by foot.
Jerash
The spectacular ruins of Jerash present one of the finest examples of a preserved Roman city and an opportunity to step into the past.
The Dead Sea
Located 400 metres below sea level, the salt waters of the Dead Sea lie at the lowest point on earth and provide a unique floating experience. Also a great place to relax and enjoy the famous spa treatments.
Petra
The Treasury at Petra is for many the highlight of Jordan's ruins. Carved into the rock of a canyon it is best known as the location of the Holy Grail in Indiana Jones but it is a blockbuster on its own.
Wadi Rum
This spectacular desert region is one of Jordan's most dramatic natural settings.
back to all videos