With the increase in passengers travelling to Egypt, it has also brought with it an increased interest in visiting Jordan. Therefore, on my recent trip to Egypt, I decided to add on a short stay in Jordan.

Jordan is a fascinating country to visit. From the capital Amman, the stunning Red Rose City of Petra and the Dead Sea, the lowest point on earth. Add to that the ancient city of Madaba and the desert beauty of Wadi Rum, it's then you realize that Jordan is more than a 'side trip' but a perfect destination in itself.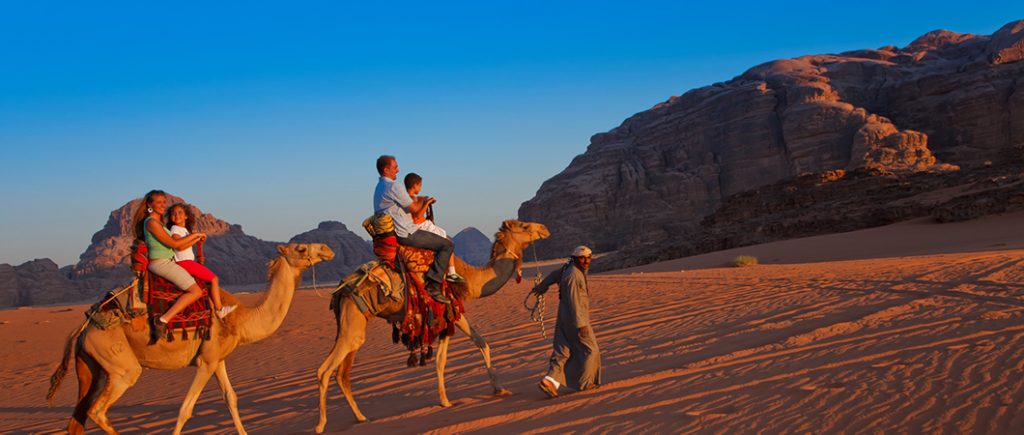 I arrived into Amman, Jordan, early in the morning and from there started my journey west towards the Dead Sea. Enroute, I visited the city of Madaba and Mt Nebo.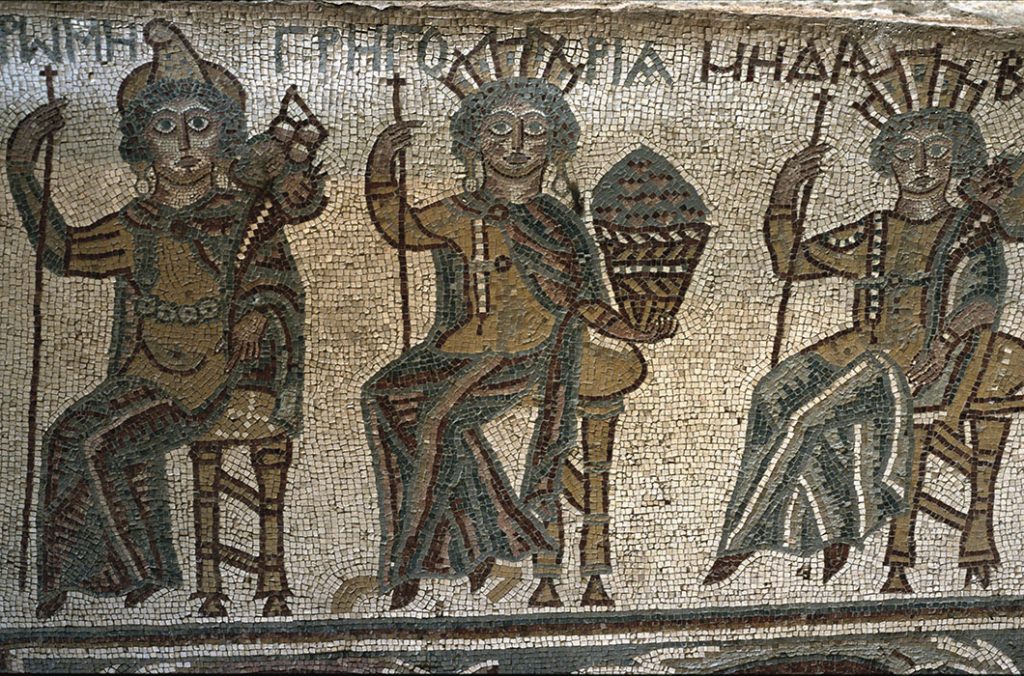 In Madaba I had the opportunity to become immersed in its ancient history. The importance of this area through the ages, from the Bronze Age to the Roman era. There are numerous sites where mosaics are on display from 1000's of years ago. From Madaba I continued to Mt Nebo, significant for its role in the Old Testament, which offers stunning views of the surrounding mountains and valleys.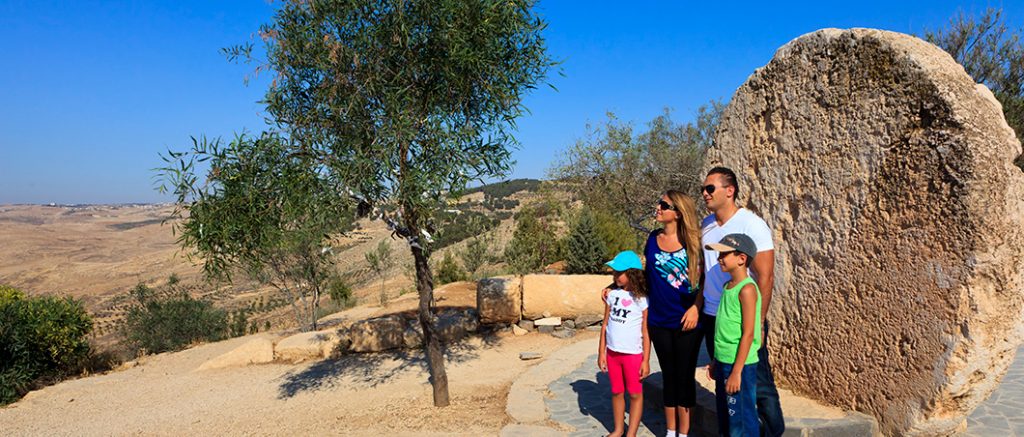 Arriving at the Dead Sea after lunch I made sure my first stop was straight down to the private beach of my hotel. I was staying at the Movenpick Resort Dead Sea. The hotel has direct access to the beach and here at the lowest point on earth (430 metres below sea level, and dropping by a metre every year!) I entered the salty water and did what anyone would do... float. It was a surreal experience and one that everyone should try one day. The Dead Sea is also a perfect place to relax at the end of any holiday to Jordan, and to indulge in spa treatments!
The Dead Sea has three great five star hotels to stay at. Located next door to each other, the Movenpick Resort, Marriott Dead Sea and the Kempinski Ishtar all offering something very different. For those looking for a four-star hotel, then the recently renovated Holiday Inn Resort is excellent value for money, and great for families. Regardless of the hotel you choose, all have private access to the beach so you are spoilt for choice. I recommend staying for 2 or 3 nights at the end of your Jordan itinerary.

I then continued to Petra, the Red Rose City. Petra is home to the famous Treasury, carved into the wall of rock thousands of years ago. For me, this was the opportunity to relive that famous Indiana Jones scene, although I would do it on foot rather than racing around on horseback. I arrived in Petra two days after the one-millionth visitor of 2019 entered. That person was an American woman who now has free entry for the rest of her life.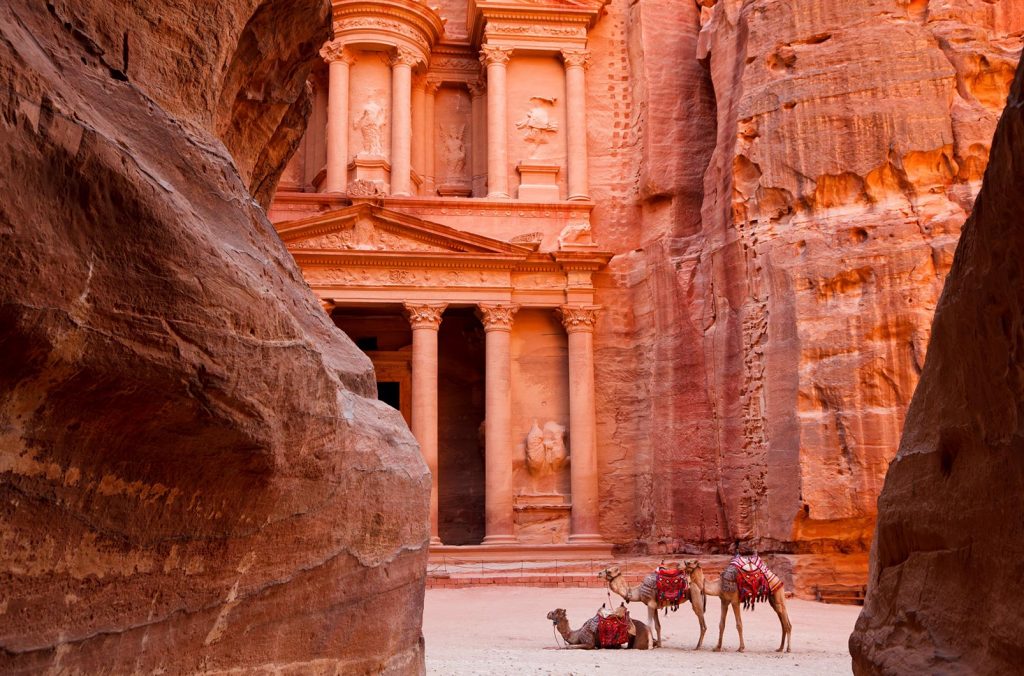 A UNESCO World Heritage Site, Petra is a small town surrounded by mountains. There are many hotels to choose from but the Movenpick Petra and the Petra Guest House are located right at the entrance to the Petra Visitor Centre. Another two good options are the stunning Marriott Petra and the Movenpick Nabatean Castle, both located on top of the hill with stunning views of the valley below.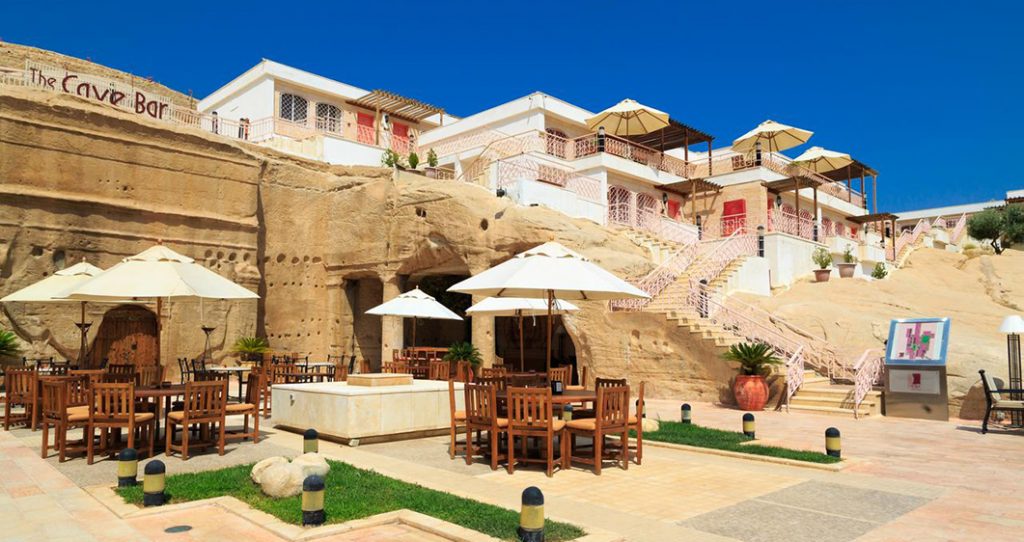 When sightseeing at Petra, you take advantage of a local guide and for two hours they give you an incredible insight into this ancient area. There are numerous trails for you to walk so you can be exploring from 2 hours to 5 hours. If you opt for the latter, a second night in Petra is definitely required.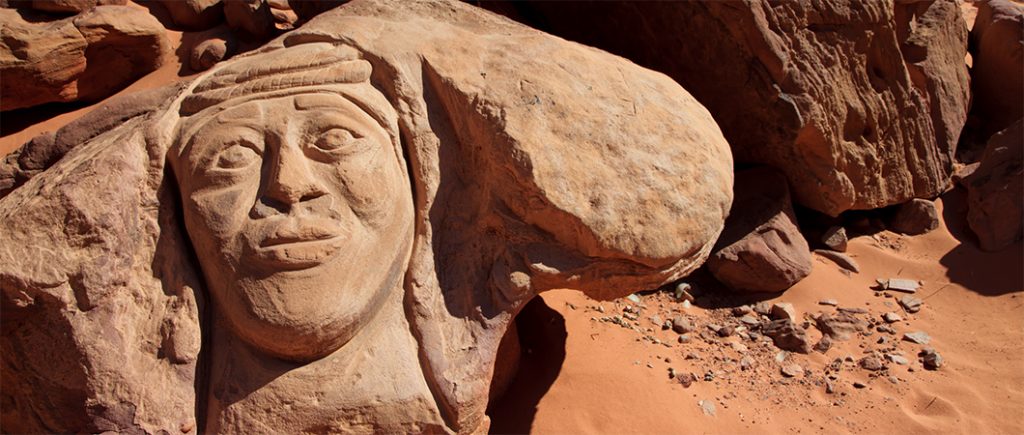 From Petra I continued to Wadi Rum. This is where guests have the opportunity for a Jordanian desert experience. Travelling by 4X4 you head into the desert... this is real Lawrence of Arabia stuff... or more recently the Matt Damon film, The Martian.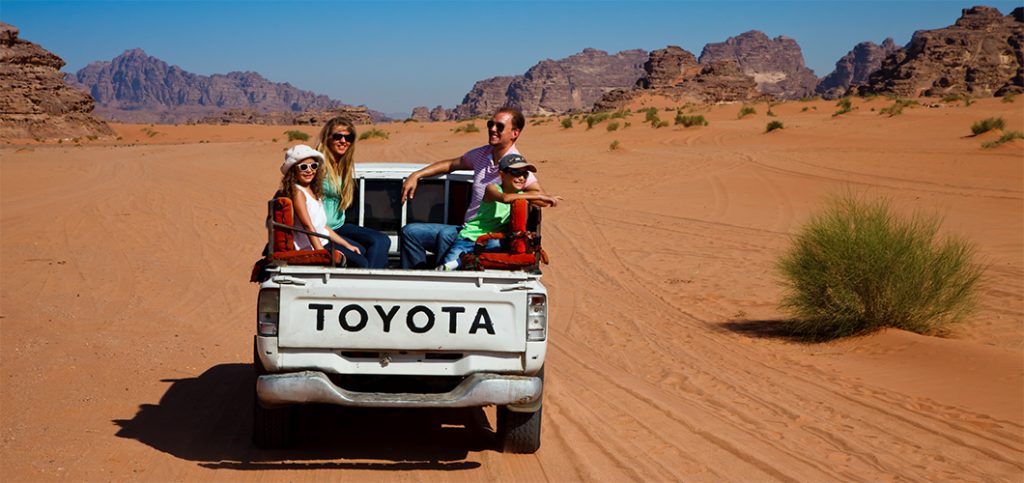 For those with time, I highly recommend staying the night in the desert, from the basic Bait Ali Camp to the comfortable Sun City Camp. This offers an incredible experience as well as stunning sunsets. At Sun City they also have Martian Dome tents so she should take advantage of these. However, the wow moment of my trip came after driving 20 minutes into the desert when Memories Aicha Luxury Camp appeared. Although attracting a hefty price tag, this is somewhere I suggest you spoil yourself and spend 2 nights. This luxury camp has the most amazing dome tents where at night the clear glass roof is a window to the stars. Spending two nights here allows you to have a full desert experience. Activities (depending on the time of year) vary from 4X4 drives, quad biking, hot air balloon rides and of course stunning, mountainous scenery. At sunset the colours reminded me of when I watched the sunset at Uluru. Just breathtaking.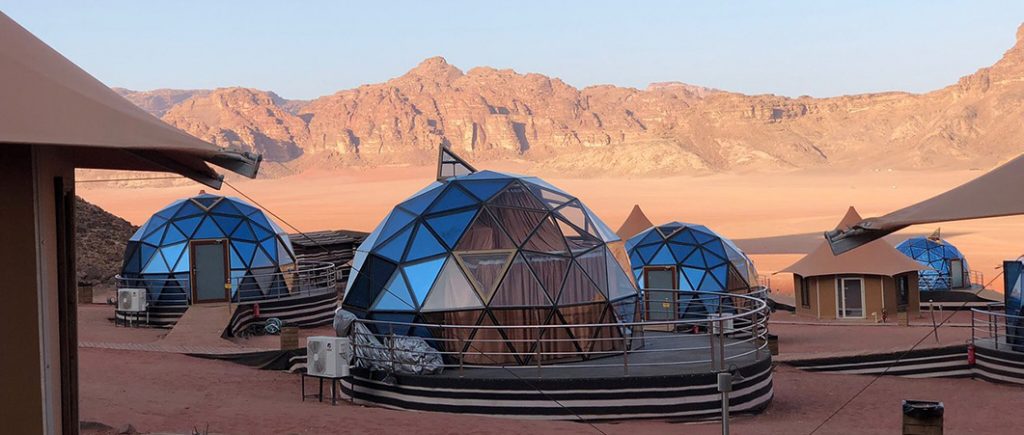 Amman, 4 hours drive to the north of Wadi Rum was my final stop. Typically guests spend 1 or 2 nights here at the beginning of their trip. The city is spoilt to have a number of five-star properties including the Four Seasons, Marriott, St. Regis, Fairmont, and the Rotana Towers. I squeezed is just enough time for a short city tour and to learn more about this incredible city. If I had longer, I would have explored the ancient city of Jerash.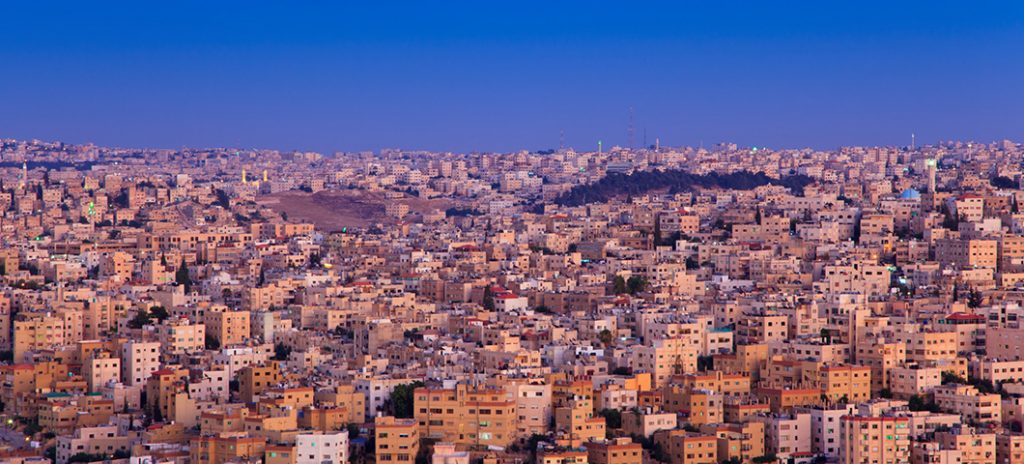 Jordan was a wonderful experience, exceeding my expectations. The people were friendly, I felt incredibly safe, the roads were good and I was spoilt for choice with accommodation options. However, I was most taken by its natural beauty and historical significance.
Jordan is a destination that's possible to visit in 5 days, but if you want to do it justice (and do yourself justice), you could spend at least 7-9 days here. I'll definitely be headed back again.