Amboseli National Park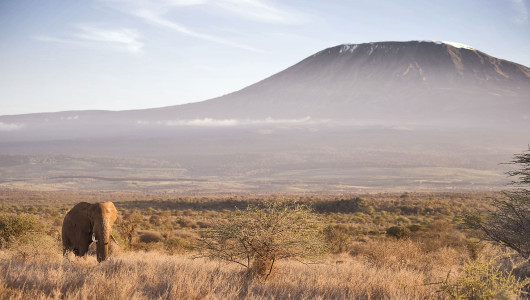 The Park lies below the most famous symbol of Africa - Mount Kilimanjaro 5,895 metres the highest mountain in Africa and the tallest freestanding mountain in the world. The surrounding area is flat, covered by savannah and acacia scrub and the animals stand in silhouette against this towering majestic giant, its snow-clad peak floating in the stark blue African sky.
This park is especially well known for its large herds of elephants and its birdlife. Other game frequently seen include buffalo, zebra, wildebeest, gazelle, Masai giraffe, lion and cheetah.