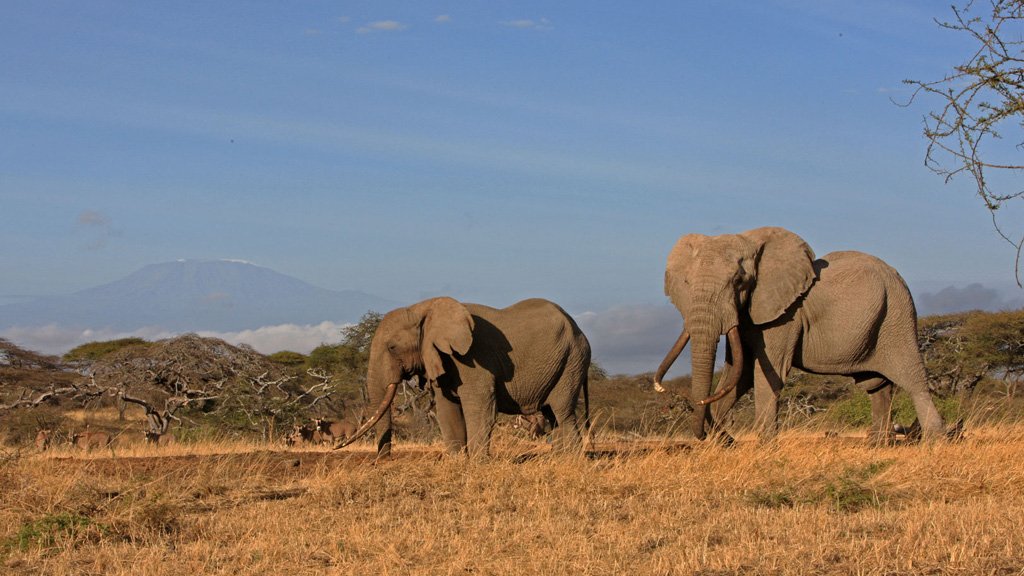 The Areas of Africa
Module : Buffalo
Video 16
Firstly it should be noted that Africa is generally bigger than most people expect it to be. When planning a trip unless you have the time to spend it is better to simply choose one of the following four areas and spend your trip in that one area to have a better (and less frenetic) experience.
Africa's four sections: NORTH, SOUTH, EAST and WEST
(The two major areas you will be looking at when talking about travelling in Africa will be East and Southern Africa.)
WEST AFRICA
It's where countries like Nigeria, Mali, Sierra Leone and Burkina Faso reside. It tends to be little known and not a destination for tourism due to its lack of typical "African" wildlife and general instability. This is the area of Africa that tends to give the rest of Africa a bad name.
NORTH AFRICA
This is commonly not thought of as Africa but is home to countries like Egypt and Morocco. These countries tend to be thought of more as the Middle East or Arabia and are usually referred to by their own country name rather than grouped in as Africa.
EAST AFRICA
A very traditional vision of Africa, generally made up of:
This is the area most commonly associated with Africa due to its wildlife, history and iconic landscapes. Kenya and Tanzania are home to large flat savannahs and big grasslands, which has been seen from The Lion King to Out of Africa. This is also where the great Wildebeest Migration takes place every year as the herds move between the Serengeti and the Masai Mara. Generally speaking the roads are pretty bad and traffic can match it so transportation can be a problem. In this area you will need a driver/guide either as part of a small group tour or a private itinerary.
Uganda and Rwanda is best known for the gorillas with a landscape like something out of a Tarzan movie, big and mountainous.
SOUTHERN AFRICA
A diverse experience of Africa. Generally made up
South Africa
Zimbabwe
Zambia
Botswana
Namibia
Mozambique
This area has a diverse range of experiences for people to enjoy from city visits to safaris, deserts to deltas and much more. A trip down here tends to take in a variety of experiences rather than a more focused East African trip. Getting around this area can be relatively simple with good connections and generally good transport. Therefore you are able to tailor-make an itinerary, join a small group tour or even self-drive parts of Southern Africa (South Africa/Namibia).
Due to the amount of countries involved it can be a little confusing for people trying to remember them all (except for South Africa). A suggestion could be to use the simplification:
Waters, Deserts, Watery Deserts
Waters stand for the Waterfall of Victoria Falls, on the border of Zambia and Zimbabwe.
Deserts stand for Namibia, a large desert and saltpan country.
Watery Deserts stand for Botswana, located between the two. Botswana is a large desert country that has large parts flooded (Okavango Delta, Chobe National Park).
GETTING TO AFRICA
Getting to Africa from Australia is getting easier and easier and nowadays isn't too difficult at all, a departure from years ago when it was one airline and cost roughly $3500. There are many airlines flying into Africa either direct from Australia or via Asia or the Middle East that means the cost is lower and the convenience higher.
The East African hub city is Nairobi, the capital of Kenya. From here you have access into many different areas of East Africa.
The Southern African hub city is Johannesburg, the largest city in South Africa. From here there is a large network linking Southern African destinations.
You can fly between East and Southern Africa if you want to combine areas however generally speaking it is better to keep them separate as you will waste time travelling between the two. With an approximately 5 hour flight between Nairobi and Johannesburg it usually means a 1 night stopover in both cities to meet connecting flights. If you are hoping to add a simple three days on the ground in Victoria Falls onto an East African trip it will generally take three days to get there, turning that simple three days into a long six.
back to all videos