Women Only Kenya Safari
EXPLORE KENYA: 10 DAYS FROM $5,495 PER PERSON
* $300 FULLY REFUNDABLE DEPOSIT 60 + DAYS BEFORE DEPARTURE *
** NO SINGLE SUPPLEMENT **
Immerse yourself in 10 days of wildlife on this classic Kenya small group safari tour. Travel by rail to Tsavo East National Park to witness ochre-red elephants in their herds. Experience vast savannahs against the quintessential backdrop of Kilimanjaro in Amboseli, the spectacular scenery and birdlife of Lake Naivasha and Lake Nakuru, and the iconic Masai Mara – one of the most wildlife-rich safari areas in Africa.
Have your say!
We are taking expressions of interest for our Women Only Kenya Safari so simply fill in the form on the right side of the page to register your interest and let us know if you have any comments or questions.
---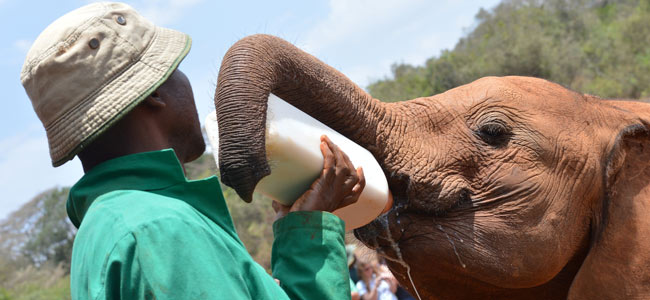 First Stop: Nairobi
Your ladies only tour begins in East Africa's most cosmopolitan city, whose charms include a vibrant cultural life and exciting nightlife, with a national park right on its doorstep. Should you wish to arrive early and spend an additional night here you can visit some wildlife-centric attractions, the excellent National Museum, and enjoy the (socially distanced) restaurant scene, which has exploded in recent years.
Sarova Stanley launched itself into Kenyan history in 1902 by becoming the first luxury hotel in Nairobi and the gracious host to prominent world leaders, renowned authors, and international celebrities. Sarova Stanley retains much of its historical charm while at the same time offering all the luxuries and amenities of a five-star hotel.
---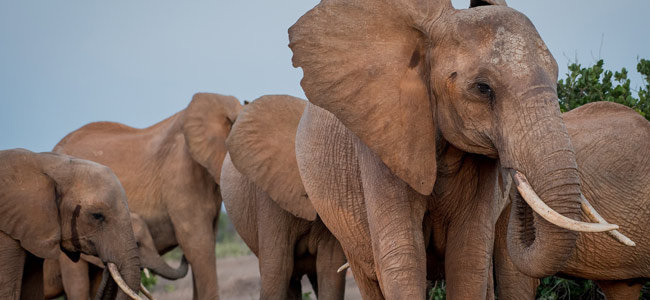 Next Safari Stop: Tsavo East National Park
A terrific wildlife destination and a great place to kick off any safari, Kenya's largest national park, Tsavo East is the size of Israel and has an undeniable wild charm with landscapes and wildlife stained with dramatic red volcanic soil.
Nestled in an oasis of trees lies Satao Camp – 20 tents surrounding a significantly productive waterhole, which at key times of year attracts thousands of elephants daily. Satao Camp is home to a wide variety of wildlife and fauna so you don't even need to leave camp to enjoy the wilderness with impala leaping through camp and hornbills chatting away in the Acacia trees There are plenty of sights to enjoy right from the comfort of your own veranda. Satao Camp is one of the only camps in Tsavo that remains unfenced, allowing the wildlife to pass through the camp creating an authentic African safari experience.
---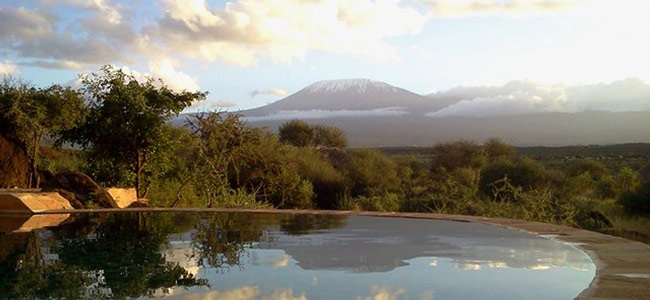 Next Safari Stop: Amboseli
Amboseli belongs to the elite of Kenya's national parks. Home to some of the largest elephant populations in East Africa, it a photographer's dream, with snow-capped Kilimanjaro, the highest free-standing mountain in the world, forming the jaw-dropping backdrop to your safari.
Positioned in a quiet, unspoiled, unique setting on a 4,000-hectare Private Conservation Area at the foot of Mount Kilimanjaro, Satao Elerai Camp looks down onto Amboseli National Park, giving clients what is arguably the best location of any camp in Amboseli.
---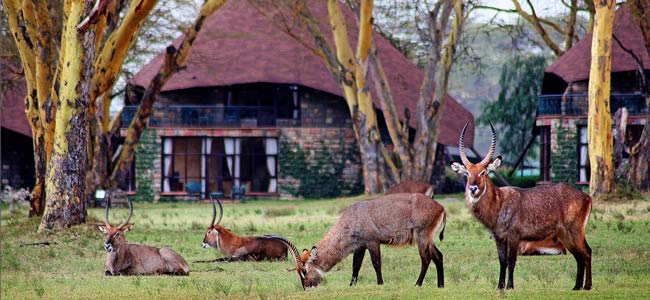 Next Safari Stop: Lake Naivasha
The former home of Joy Adamson, Lake Naivasha is one of the premier watering holes for buffalos, zebras, elands, impalas, waterbucks, and other grazers, as well as a favourite place for hippos to cool themselves during the day.
You will be staying at Lake Naivasha Sopa Lodge. Set in one hundred and fifty acres of grassland studded with Acacia bushes and trees, the resort is not only home to their resident giraffe, waterbuck, and both Vervet and Colobus monkeys, but it is also a night stop for the hippos when they leave the lake every night to come and trim the grass on the expansive lawns.
---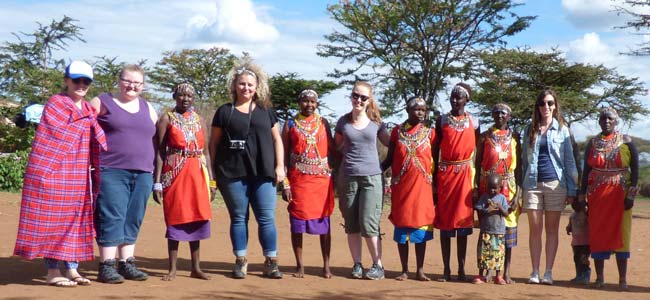 Next Safari Stop: Masai Mara
This huge expanse of gently rolling grassland – speckled with flat-topped desert dates and trampled by massive herds of zebras and wildebeest – is the ultimate African cliché, and often the very reason tourists flock to Kenya in the first place. And it more than lives up to expectation!
The tented accommodation at Mara Sarova Tented Camp is located right in the action and offers an unparalleled plethora of activities and experiences from luxury tented living to bird-watching, a cooking lesson, and a unique insight into the Maasai culture at the adjoining Maasai village where you will have the chance to learn about their intricate beadwork from the women of the village.
---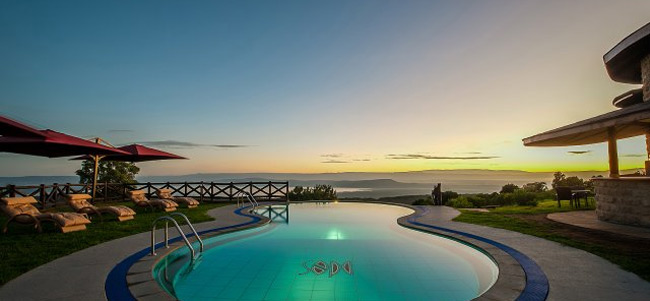 Next Safari Stop: Lake Nakuru
Lake Nakuru is among Kenya's finest national parks. Flanked by rocky escarpments and pockets of acacia forest the park is spectacular all year-round. Home to both black and white rhinos, lions, leopards, hippos, and endangered Rothschild's giraffes the safari and bird watching experiences are something special.
Your stay at Lake Nakuru Sopa Lodge, located on a range of hills that form the western limits of Africa's Great Rift Valley, offers magnificent views over the vastness of Kenya.
---
This classic journey will be unforgettable and your chance to do it with the camaraderie and support of a small group of lovely ladies of all ages.
Don't hesitate, spaces are limited.
What are you waiting for?
---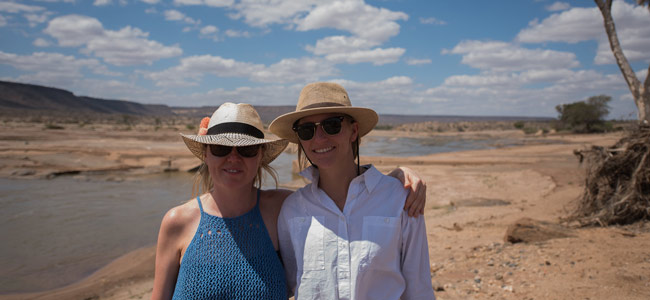 Covid Safe Travel on your Women Only Safari Tour
This program is subject to Australian Border rules regarding COVID-19 and will only continue when we can ensure the wellbeing of our guests.
Safaris are naturally designed to accommodate social distancing
Bench Africa's small group tours in Africa have always been socially distanced, even before it was essential for Covid-safe travel.
Stringent health and safety protocols
Kenya is one of the safest destinations to travel having been awarded the WTTC Safe Travel Stamp in recognition of their implementation of global, standardised health and hygiene protocols – meeting the World Health Organisation (WHO) Covid-safe standards for Covid-safe travel. By law, all safari lodges, hotels, and tour companies are required to have these strict Covid procedures in place
Flexible terms and conditions
Book with confidence! This tour allows you the freedom to postpone and rebook without penalty up to 60 days in advance of travel.
Covid Safety in the Wilderness
Historically there have been very few cases of Covid-19 in safari areas where human population densities are low.
Contact us now
Register Your Interest