Tanzania is one of Africa's most exquisite jewels, brimming with breathtaking landscapes, colourful culture and astounding wildlife. I was lucky enough to travel to Tanzania in October to experience a few of the Lemala Tanzania camps and lodges on a 9-day unique safari in one of Africa's premier safari destinations. 
Our two Lemala guides - Baraka & Freddie - were born and raised in Tanzania, and their passion for the bush and their country was palpable. Baraka greeted me at Kilimanjaro Airport, and I don't think his smile wavered for the entire duration of the trip.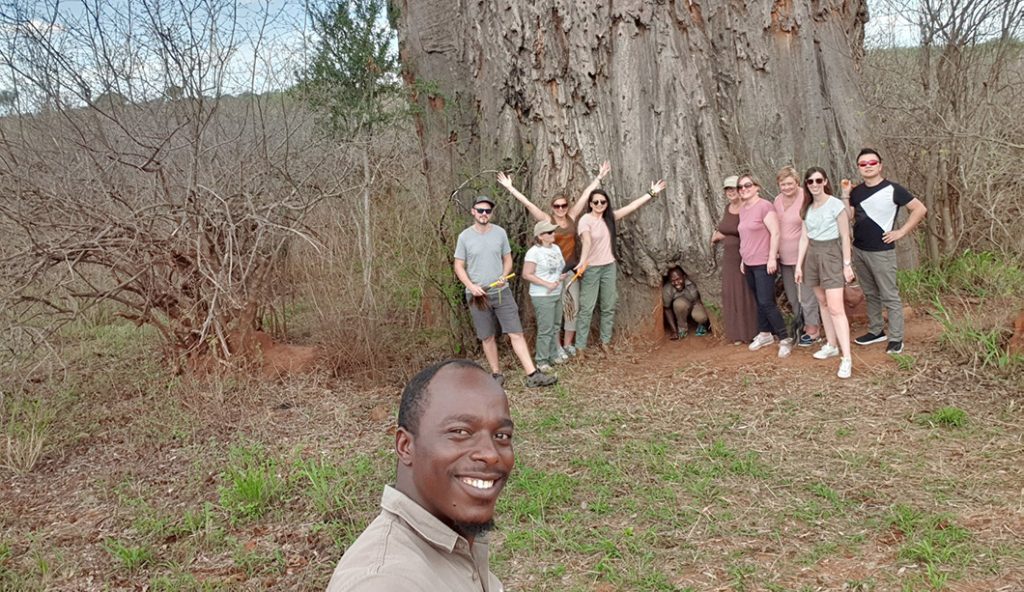 RECOMMENDATION
En route to Arusha, we made a pit stop at Shanga shop. This social enterprise employs local people with disabilities to handcraft high-quality jewellery, glassware and housewares - all using recycled materials.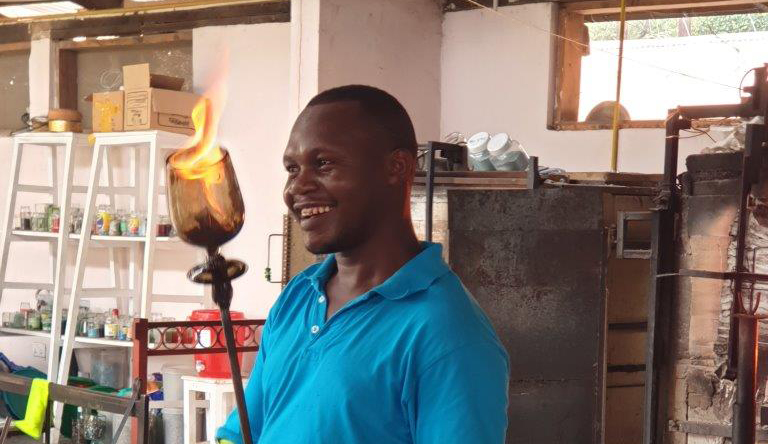 TARANGIRE NATIONAL PARK
LEMALA MPINGO RIDGE
Leaving the city behind in our 4x4 we drove 2 ½ hours towards Tarangire National Park. Most itineraries would usually only incorporate one night here, but to my delight, we had two glorious nights at Lemala Mpingo Ridge. It was my first time visiting this national park, and it has to be up there as one of my favourites. The iconic Baobab trees with their gnarly, root-like branches, surrounded by vast mirrored swamps make for a unique and pretty backdrop for what was a very successful safari. We watched a leopard up in a tree, lions trying to find shade and elephants playing in swamps - and all in complete seclusion. Not another car in sight! After my dusty safari, we made out way back to our luxury camp and retreated to my outdoor bathtub to soak and watch a sensational sunset over Tarangire.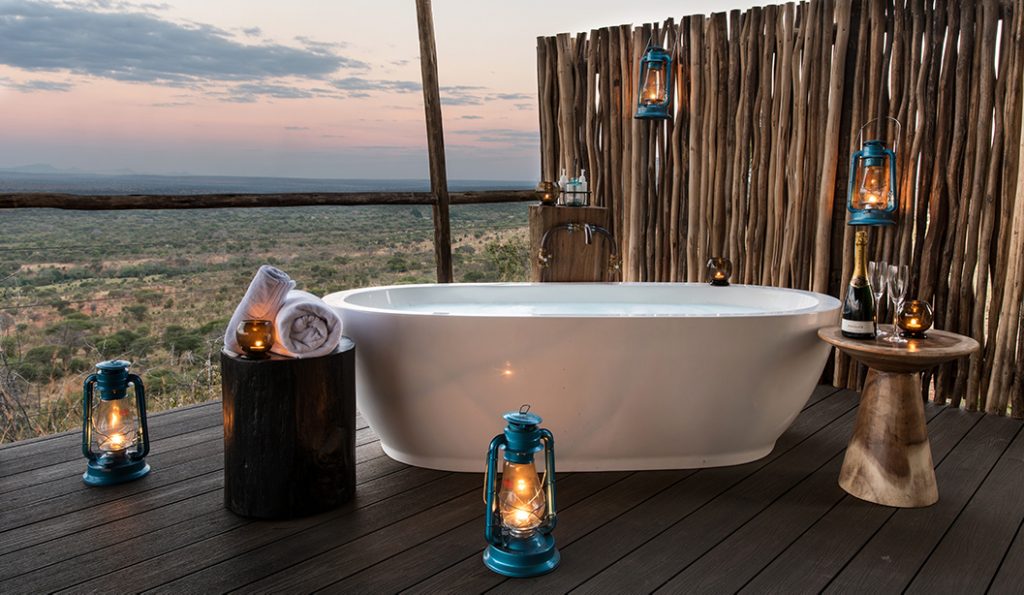 Experience Lemala Mpingo Ridge on our Northern Tanzania Circuit.
A VILLAGE VISIT
On exiting the park, we stopped in at an authentic Maasai Boma where we met with the Local Chief. The Maasai are a proud tribe with many colourful traditions, and I felt privileged to have an authentic glimpse into their everyday lives. The men in our group mastered the art of making fire, in the bush and us ladies learned how to build a house out of water & manure. And, much to my excitement, we also learnt how to make Maasai jewellery. Of course, the experience wouldn't be complete without some dancing. Our immersive experience ended with a visit to the local school, the children put a smile on your face, and they were so grateful for the visitors and gifts we'd brought.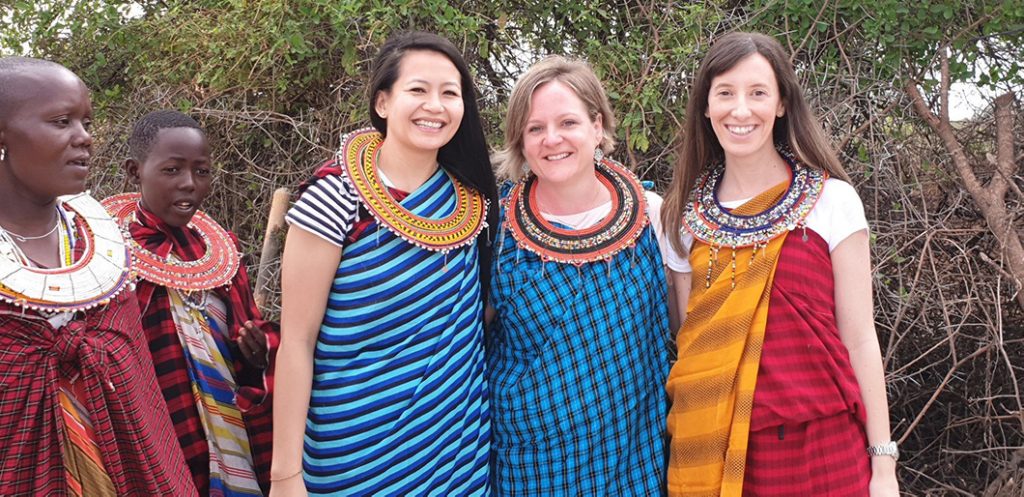 NGORONGORO CRATER
LEMALA NGORONGORO TENTED CAMP
When you finally reach the magnificent Ngorongoro viewpoint, prepare to lose your breath! I hadn't been back for 11 years, and I'd forgotten how incredibly breathtaking it was.
Nothing has changed.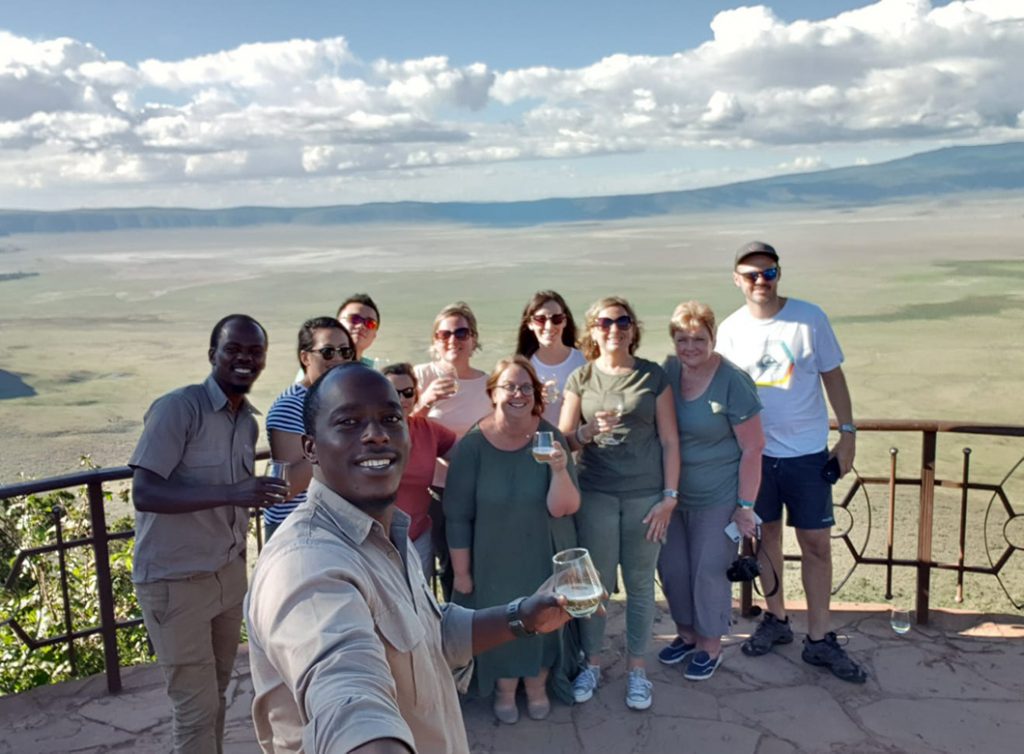 We stood in silence, savouring the epic view before it was time to make our way to our crater accommodation - Lemala Ngorongoro Tented Camp. The camp has nine spacious tents set amongst acacia forest, and minimal impact on the pristine environment. It is all about location with this camp; it's just a 10-minute drive to the crater rim, which means you're first into the park and you have it all to yourself for a good hour. I would recommend that you pack your thermals and warm jacket as it can be fresh in the mornings but that morning sunrise is worth bracing the cold. An augur buzzard circled the pinky, purple skies as we descended into the crater.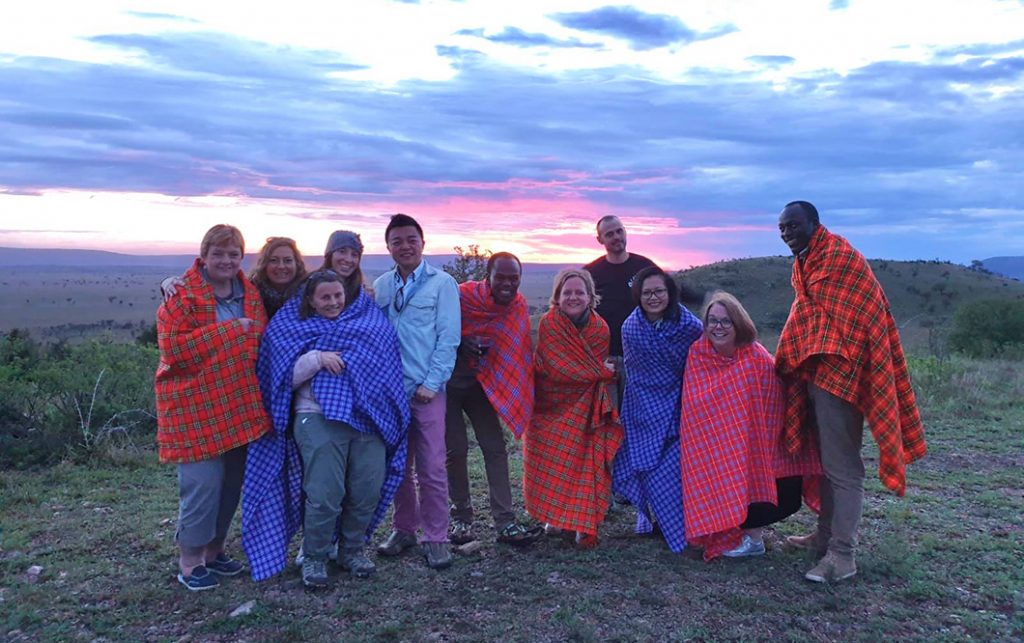 It didn't take us long to come across a small pride of lions lazing in the morning sunlight. And the rest of the morning didn't disappoint either! Spotted hyenas, rhinos, a pod of grunting hippos, abundant birdlife, from flamingos to a male ostrich performing an elaborate dancing display, and a surprise bush breakfast in paradise. Bliss!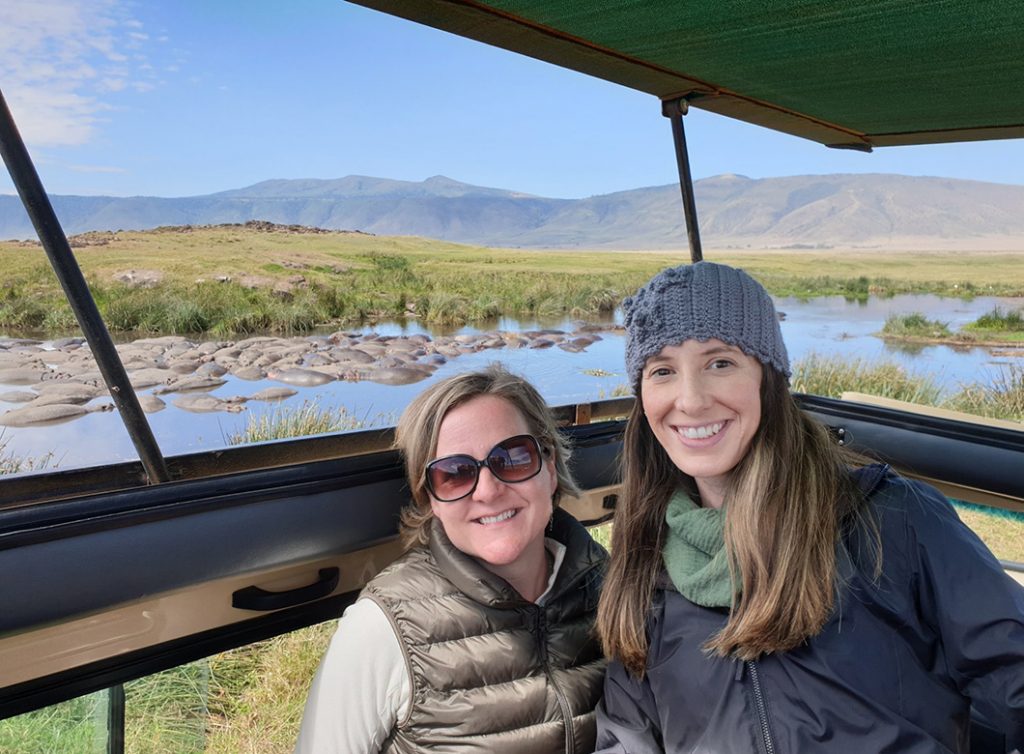 CENTRAL SERENGETI
LEMALA EWANJAN & LEMALA NANYUKIE
Be warned, the Central Serengeti is busy, but the game viewing is excellent.

Freddie and Baraka did stellar jobs to find lion and cheetah sightings away from the crowds. We spent a night at both Lemala Ewanjan and the luxurious Lemala Nanyukie.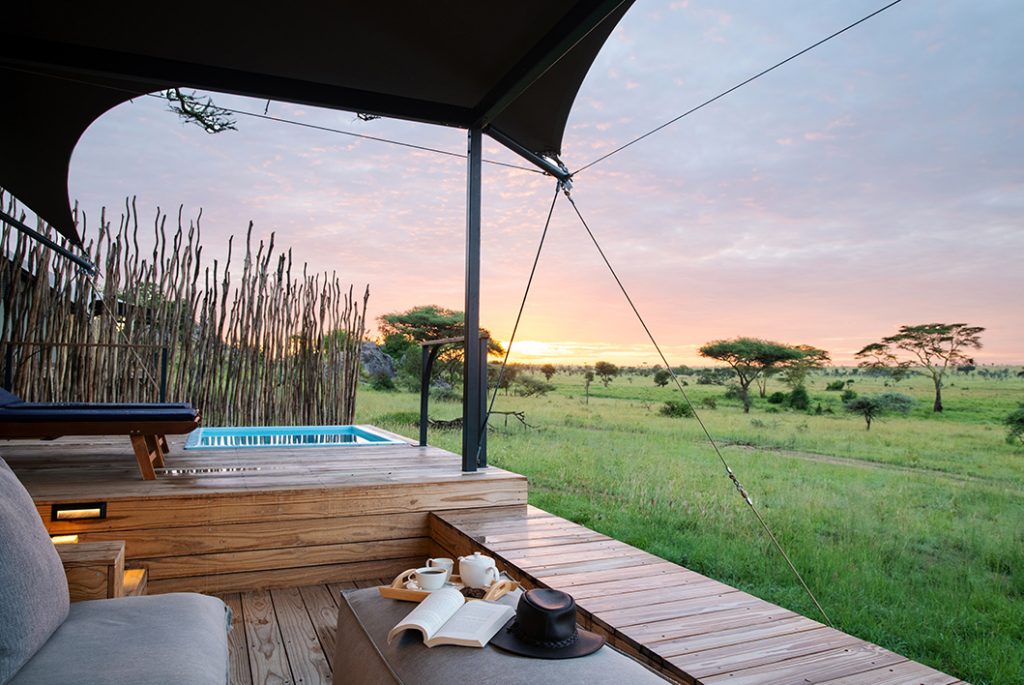 NORTHERN SERENGETI
LEMALA EWANJAN & LEMALA NANYUKIE
We made our way to the Northern Serengeti on light aircraft with Auric Air. I love to soar over the African bush. The vastness of the Serengeti needs to be seen to be believed. We were greeted on the other end by our guides for yet another fantastic safari experience - this one very different to the last. As it was nearing the end of the migration season, we witnessed thousands of wildebeest including baby calves, wildebeest and zebras - it was quite unbelievable. Over the day we were spoiled with the incredible variety of sightings, but my highlight was the three baby leopards playing on the branches of a tree. We spent a comfy night at Lemala Mara Ndutu Tented camp - a mobile camp that relocates between the Masai Mara in Kenya and Ndutu in Northern Serengeti - to coincide with the migration.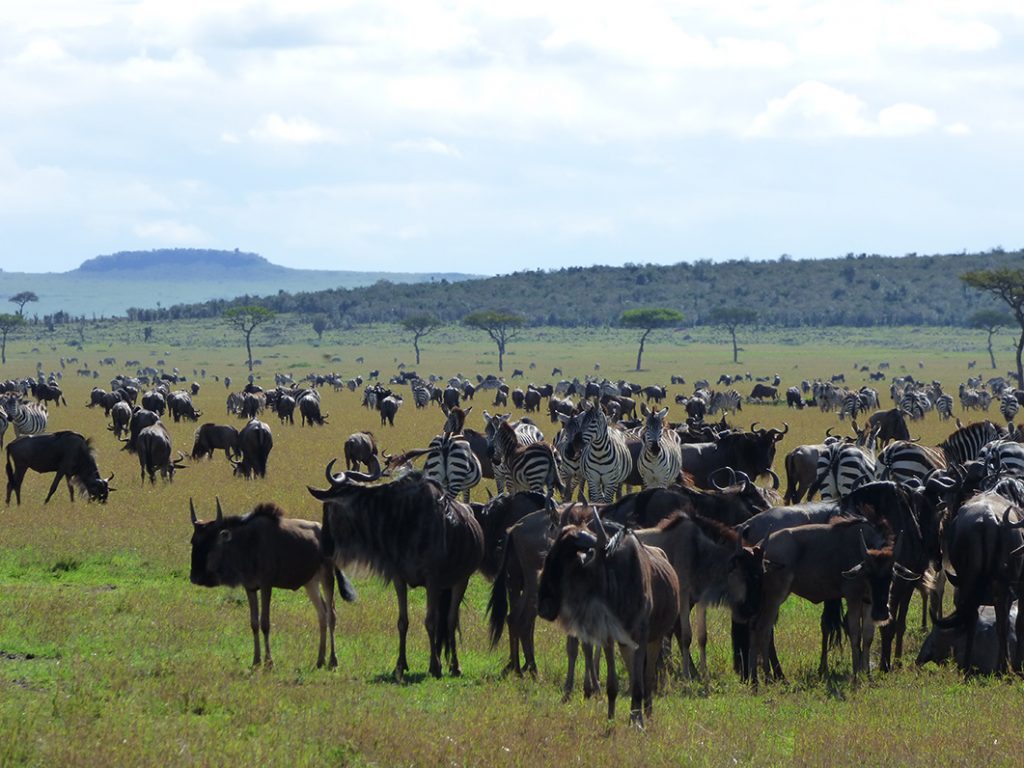 It was time to bid farewell but I'll be back soon. The thrill of the chase keeps me going back for more.
"I believe there is no sickness of the heart so great it cannot be cured by a dose of Africa. Families must go there to learn why they belong together on this earth, adolescents to discover humility, lovers to plumb old but untried wells of passion, honeymooners to seal marriages with a shared sense of bafflement, those shopworn with life to find a tonic for futility, the aged to recognise a symmetry to twilight. I know this all sounds a bit much but if I have ever seen magic, it has been in Africa"
John Hemingway's, African Journeys