Serengeti National Park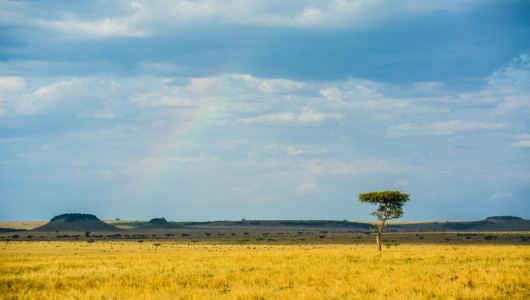 If you've been dreaming about exploring Africa, marvelling at the untamed wilderness and discovering animals you've only ever seen in documentaries, the Serengeti National Park has it all. Situated the northeast corner of Tanzania, the Serengeti is one of Africa's most iconic safari destinations, home to a vast number of large mammals such as lions, leopard and cheetah.
If that wasn't enough, the Serengeti also stars in one of the world's most incredible natural events; the annual Great Migration, where millions of wildebeest travel north towards Kenya in search of fresh grazing. Whenever you visit, the Serengeti is sure to delight and amaze with its broad range of wildlife and sheer beauty.
Because Bench Africa is dedicated to helping you discover this, and many other awe-inspiring national parks throughout Africa, we've put together a number of diverse holiday packages to help you get the most out of your adventure. Here's a taster of what you can expect in the Serengeti.
About Serengeti National Park
One of the world's last great wildlife refuges, the Serengeti National Park covers nearly 1.5 million hectares of sprawling savannah, just larger than the city of Sydney! The Serengeti is characterised by its prime grasslands, as well as acacia woods, where an estimated 3 million animals make their homes.
First established as a park back in 1951, the name Serengeti comes from the Masai word 'Siringet', meaning endless plains. It was named a UNESCO World Heritage site in 1981 due to its diverse ecosystem and the role it plays in the Great Migration.
Visiting Serengeti National Park
From family-friendly stays to luxury lodges, there are a range of options when it comes to finding your ideal accommodation in Serengeti National Park. If you are interested in trying to catch a glimpse of the Great Migration in action, try to plan your trip around December to May in the south of the park, or from June to October in the Western Corridor and to the north.
If you are travelling on an Australian passport, you will need a visa to enter Tanzania, however should this change, your travel specialist will be able to provide further information. With Bench Africa you can be assured of an incredible trip, planned by our expert travel agents both in Australia and on the ground in Africa. Talk to one of our travel specialists to start planning your trip today.
Check out our Trip Planner for more information on travelling to Africa.