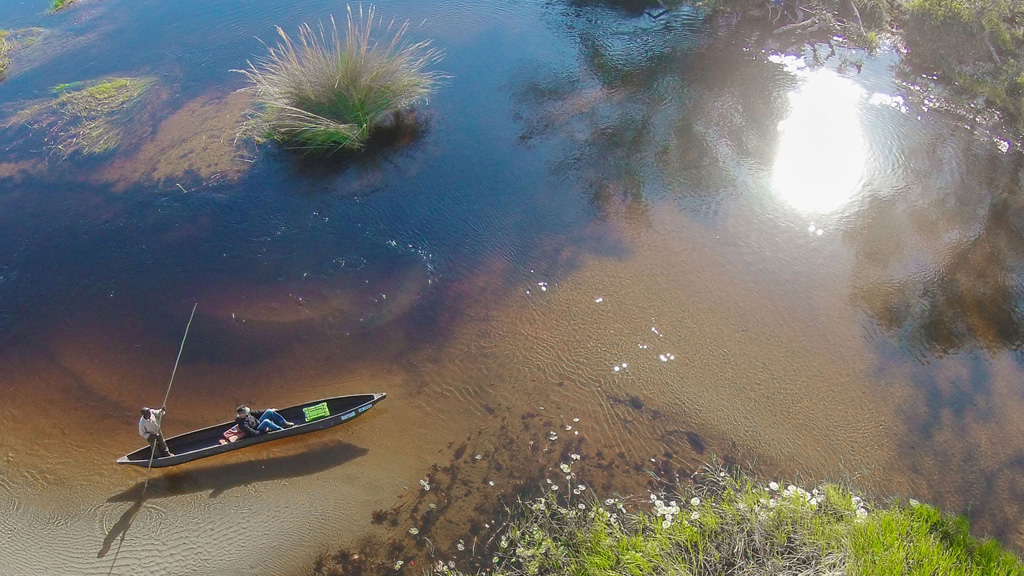 Travel in Botswana
Module : Rhino
Video 6
An amazing country with a variety of safari options and landscapes Botswana really lucked out when it came to natural beauty. Whether it's in the wet deltas or the dry deserts there is a range of experiences in here that shows a wide variety of game during all times of the year.
Botswana is quite a wealthy country with lots of natural resources so generally the accommodation standards and location of the camps means the cost can be higher in Botswana that other African countries. Generally you will fly into either Maun (southern end of the Delta) or Kasane (northern end) for access to the various areas or a simple drive across the border from Zambia or Zimbabwe. Most camps in the Delta will require a small plane flight to get to.
The world's most famous and largest inland delta, the Okavango supports a wide range of animals in large concentrations. Isolated camps with a mix of both water and land based options for safari make this place an unforgettable experience.
Moremi Game Reserve
Covering almost a third of the delta, the Moremi is a diverse ecosystem consisting of riverine woodland, flood plains, wetlands and dry savannah. Here the permanent waters of the Okavango embrace the Kalahari thirstland.
With some of the greatest concentrations of game, Chobe is famous for its large herds of elephants. On the border of three countries, Chobe is a great combination with Victoria Falls.
With Kalahari translating to "big thirst" you can see why this desert got its name. Famous for the bushmen living in and around it and of course the iconic meerkats there is plenty to see in this fascinating area.
back to all videos