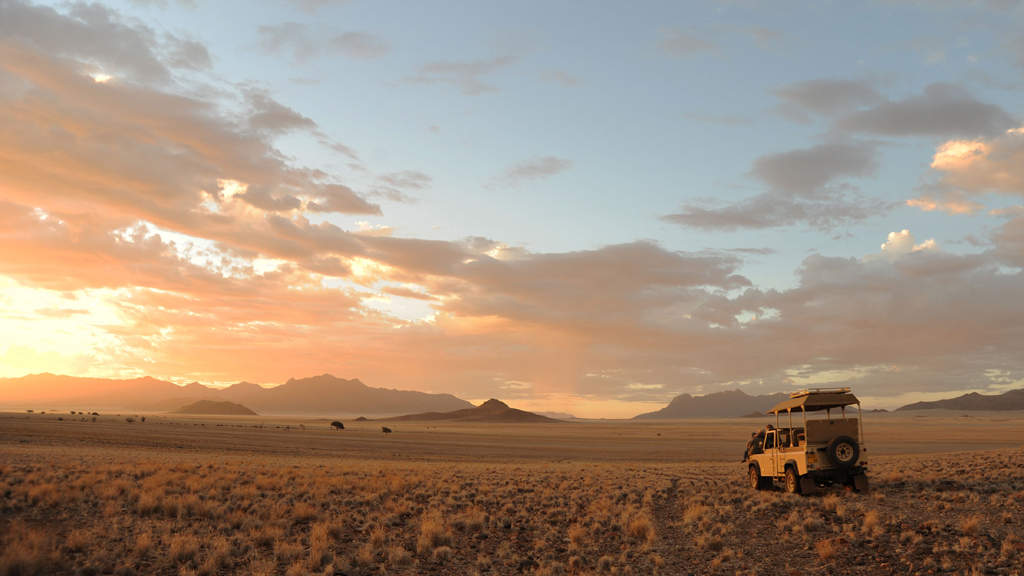 Travel in Namibia
Module : Rhino
Video 5
Namibia is a large country with stunning landscapes and is often underrated or under appreciated. Known for its towering sand dunes, long canyons and hardy wildlife Namibia is a great addition to any trip to Southern Africa. Good infrastructure and maintained roads make it also an option to self drive and explore its varied wonders.
Unless driving up from Cape Town across the border most trips will begin and end in the capital Windhoek.
Witness a sunrise or sunset over the towering sand dunes of Sossusvlei, a memory that will remain with you for a long time. The tallest of the dunes is larger than the Eiffel Tower.
Namibia's most famous National Park boasting a staggering array of wildlife, with some 114 species of animals and 340 species of birds. Found in the north of the country it is a very different way to experience the struggle for survival these animals face daily.
Fish River Canyon
One of Namibia's most amazing natural wonders, Fish River Canyon (in the south) is the second largest on earth.
Get your adrenaline fix in the extreme-sports capital of Namibia where there are opportunities for sand boarding, sky diving, Quad biking and more.
A landscape of coastal dunes, canyons and mountain ranges that fringes the sea. When you see this desolate landscape that would face any shipwrecked sailor you will understand why they call it the Skeleton coast.
back to all videos