As we humans take to our houses and remain behind closed doors, nature has been taking full advantage of the lockdown situation and is in full bloom. Here are some of our favourite stories out of Africa during the Coronavirus lockdown.
Normally on safari where there are no fences, you will see safari animals in camp, things like warthog, bushbuck, and nyala.  Predators rarely venture through camp until after we are asleep however with no guests onsite Makutsi Safari Springs in South Africa recently had two cheetahs make a kill in the middle of the camp, in the middle of the day. A spot where generally they would be quite vulnerable, they felt comfortable.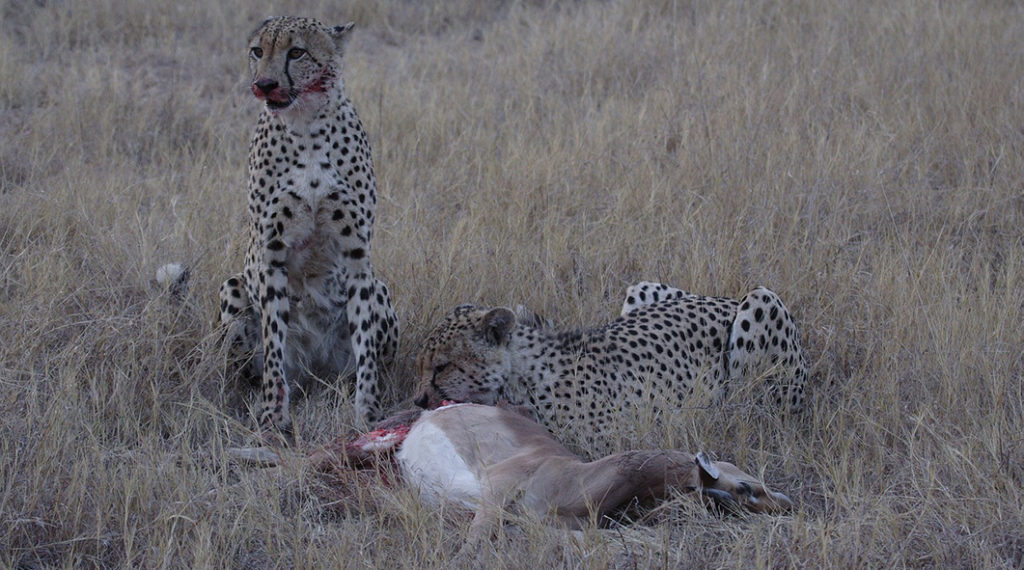 After the false reporting last year that Victoria Falls had dried up I am sure it shocked some people to see the recent videos coming out of Victoria Falls.  The Falls are FULL!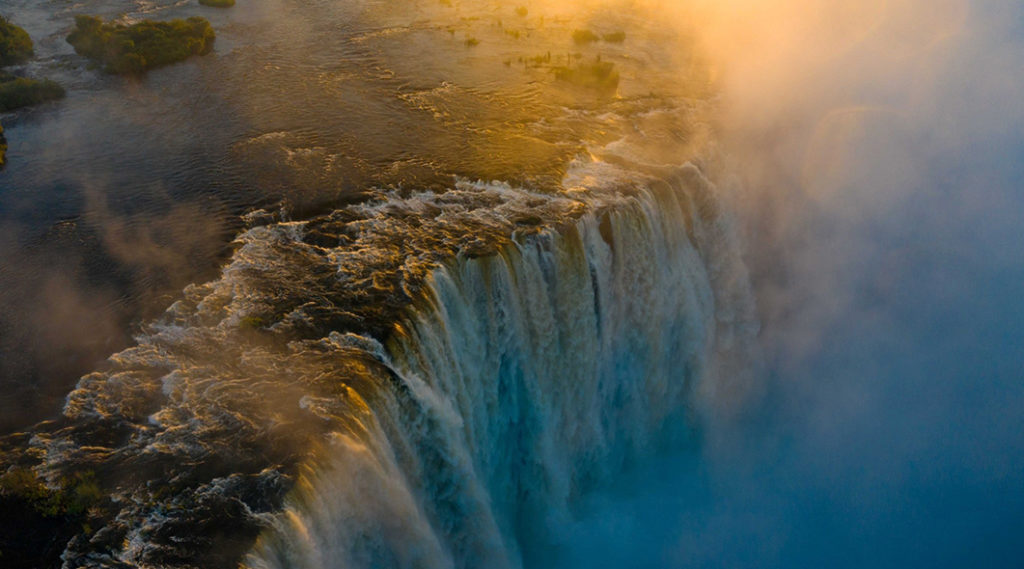 As of 27 March 2020, the falls were flowing at 3,890 cubic meters of water per second. This is 54% above the recorded long-term average flow. Plus, there is a second round of floodwaters making its way down the Zambezi River to the falls. "Mosi-oa-tunya" aka "The smoke that thunders" is really making a lot of thunder and smoke right now.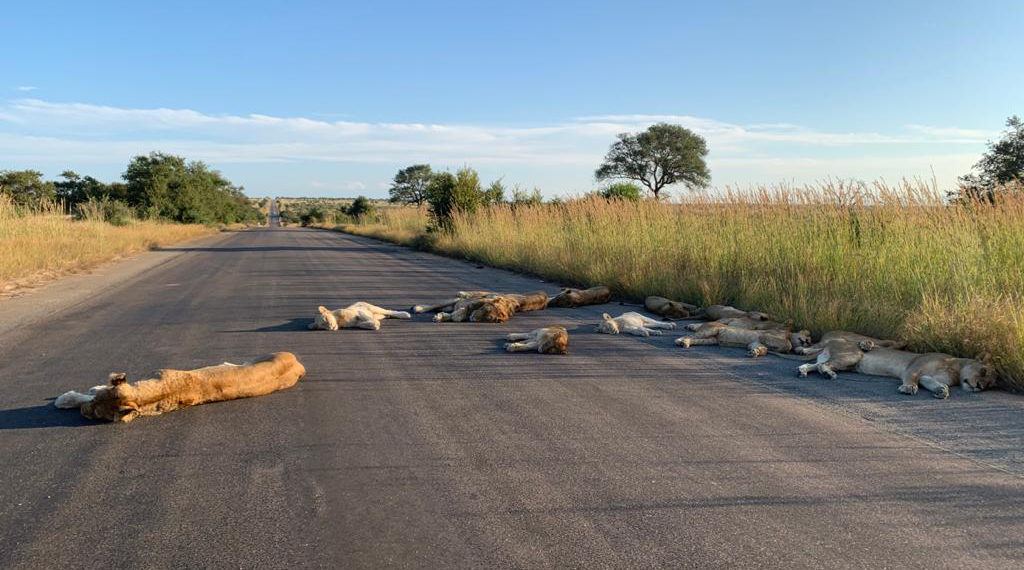 Thirteen lions were spotted lying in the middle of the warm dry road right near Orpen Gate in Kruger National Park, South Africa. It was the middle of the day. One of the main gates for clients coming into the National Park Orpen is rarely seen without traffic. In addition to this, there has also been a new bit of land for the taking with lions chasing away wild dogs on the Skukuza golf course after the dogs tried to claim it for themselves, the nice short and clean grass of the golf course making for perfect sleeping.
It is rare to see larger safari animals in Africa give birth to multiple babies. Tsavo National Park in eastern Kenya is known for being a semi-arid area and often faces extended periods of drought. However, thanks to an extended rainy season there have been a couple of animals bring multiples into the world. The Sheldrick Aerial Surveillance Unit spotted not only a mother elephant with twins but then a couple of days later a giraffe with twins. Both these animals are notoriously greedy feeders. For them to survive there must be exceptional conditions.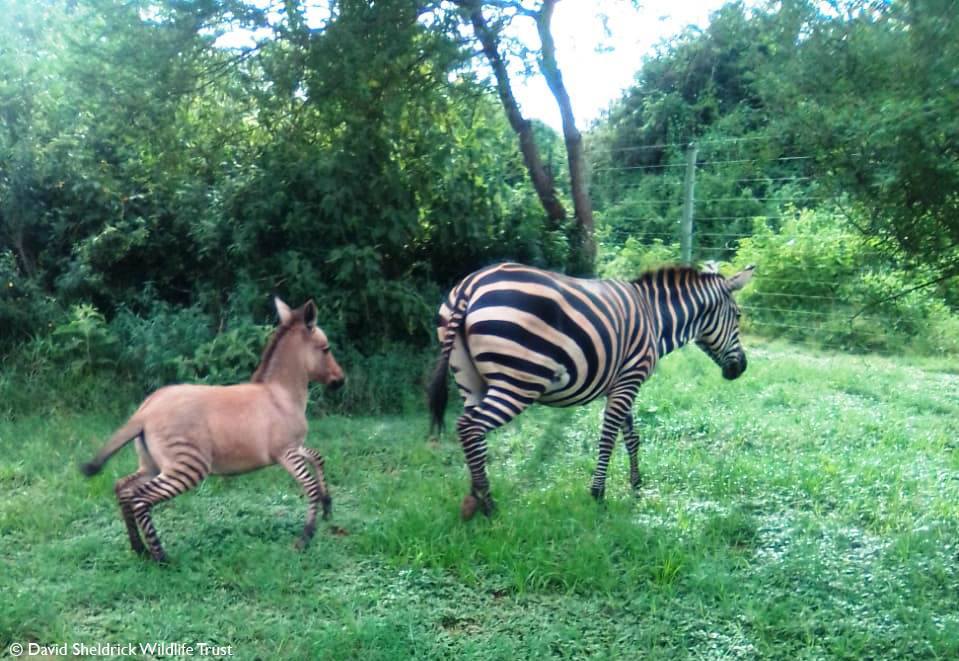 Sheldrick Wildlife Trust has also reported of a Zonkey. A Zonkey is a zebra/donkey hybrid and certainly not one of the safari animals that you would expect to see on your average safari. The zebra mother had ventured outside of Chyulu Hills national park and made herself at home with a local cattle herd. The Zonkey has a faun body with stripes on her legs. She doesn't have the full body of black and white stripes but her mother loves her just the same.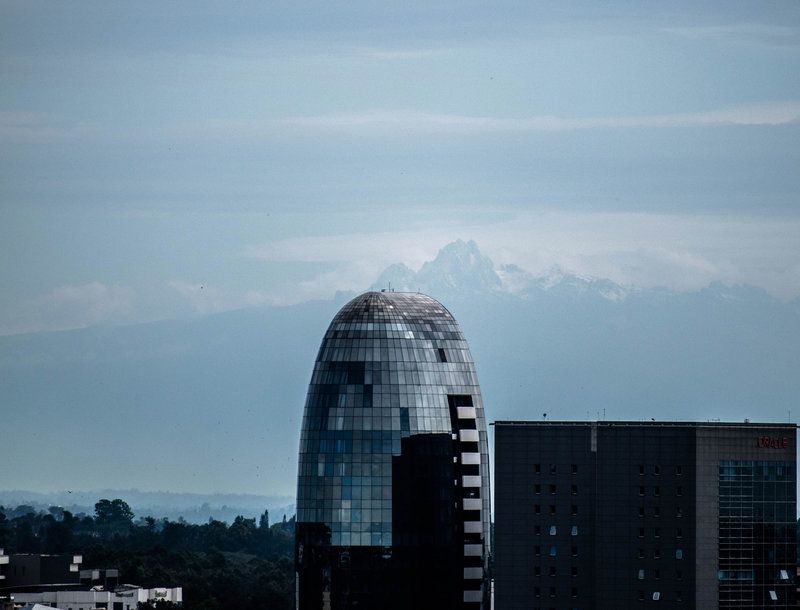 Kenyans are known for drawing humour out of many things so when a Nairobi resident took a photo of Mount Kenya from his building, memes started popping up of people seeing different landmarks from Nairobi. While you cannot see the Pyramids of Giza or the White House from Kenya's capital you can currently see Mount Kenya which is 140km from Nairobi and usually not visible because of smog from the city.
Below is one of the hilarious memes that have been created.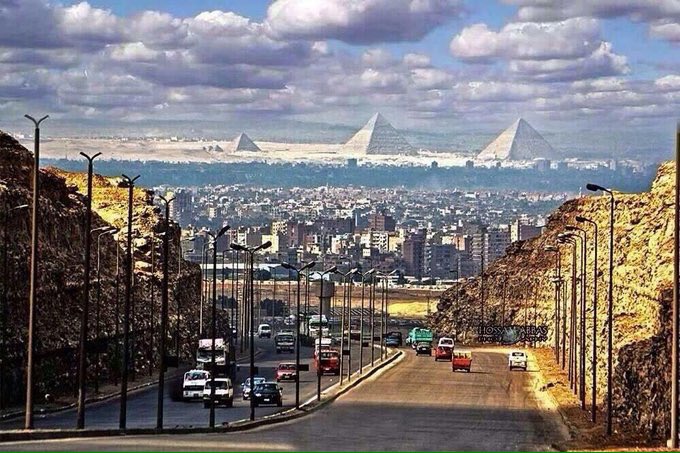 And so, whilst we humans are isolating the world that we live in, the world that we live in, and so easily forget to appreciate is rejoicing. Right now our Earth has precious time to rejuvenate and breathe. So, as you're sitting at home, take a moment to appreciate and think about the behaviours that we could continue to adopt when this is all over. Let us take time to understand the small things that we can do to help our planet so that moving forward it is out conscious efforts, not a pandemic, that give our Earth what it truly deserves.