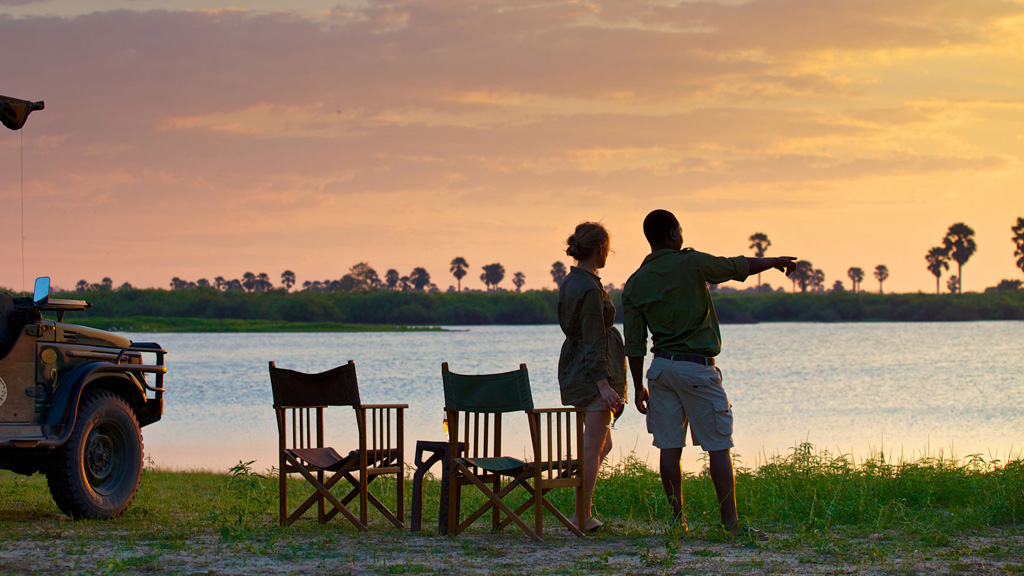 Travel in Tanzania
Module : Lion
Video 11
Tanzania is also a major iconic area in Africa with its large savannahs and sweeping landscapes and of course, home to Mount Kilimanjaro. Most travellers to Tanzania will head around the northern circuit to the famous parks there although there are less visited but no less amazing parks to the west and south, which need to accessed by air.
Road conditions in Tanzania can be similar to Kenya and a 4WD is always recommended. Entry into Tanzania can be via Dar es Salaam although due to it's isolated location by the coast most choose to either fly via Nairobi into Arusha near the central north or transfer by land across the border.
One of Africa's most famous parks it really is the inspiration for the Lion King and home to huge concentrations of wildlife. It is also home to the migrating wildebeest for 9 months of the year (the non river crossing part) as they moved through its massive grasslands.
Located next to the Serengeti this massive volcanic crater and World Heritage Site is a permanent home to around 25,000 wild animals. Due to the constrictive nature of the crater animal sightings are more common here although it can be crowded.
Lake Manyara National Park
A common stopover on the way to the Serengeti and Ngorongoro from the entry point of Arusha this national park is home to famous tree climbing lions and lots of primates.
Kilimanjaro is Africa's tallest mountain and the world's tallest free-standing mountain. Standing in at a hefty 5895m tall climbing this mountain to see the sunrise amongst the glaciers (whilst they last) at the summit is a dream of many.
This famous spice island offers wonderful beaches and a great getaway for those wishing to relax after a safari. From the Middle Eastern capital of Stone Town (where you get a sense of history) to the white sands of the North and East there is something for everybody.
back to all videos