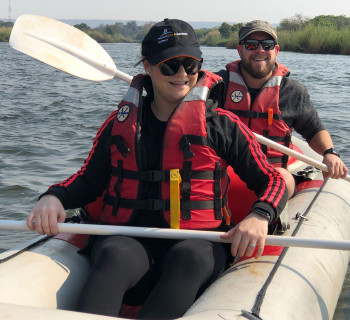 Eric Vos
Where in Africa have you travelled?
South Africa
Namibia
Botswana
Zimbabwe
Zambia
Mozambique
Swaziland
Lesotho
Tanzania
Kenya
Mauritius
What is your favourite hidden gem?
Zambezi Sands in Victoria Falls – There's just something magical about the mighty Zambezi River and no better way to end a day than a sunset cruise, sipping a gin and tonic as you watch the hippos and elephants cool off in the river from the warm African sun.
Bio
Eric grew up in Cape Town, in South Africa and moved to Australia in 2011. Since then he has been back to Africa over 15 times, mostly on safari. He has been with the Bench team for over 2 years and promoting Africa as a destination for 20 years. Nothing compares to being on a safari and once Coronavirus is over and it is safe to travel he just can't wait to head out to Africa. Doesn't matter where – just somewhere out in the African bush.
Email Me
My Top 5 Experience Recommendations