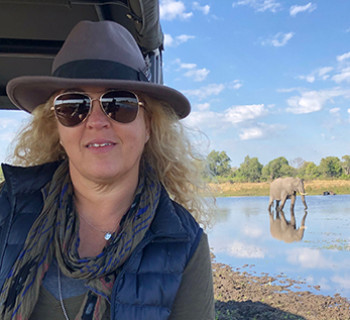 Julie De Palo
Where in Africa have you travelled?
Kenya
Tanzania
Uganda
Rwanda
Mozambique
Zambia
Botswana,
Zimbabwe
South Africa
Malawi
Namibia.
What is your favourite African hidden gem?
Little Kulala Camp, in Sossusvlei, Namibia. I slept in a star bed and can honestly say that I've never had a better night's sleep in my life!
Bio
Julie is Bench Africa's longest serving member of the team, having worked for Bench for over 20 years. Julies love for Africa first began when she experienced her first safari to South Africa and Botswana.
"Words cannot express what it felt like – it's not only about the animals, that is a bonus. It is about the people, the landscape, the simplicity of life and how you realise the simple things in life are what ground us and how we forget that. Once you have gone there, you come back with a little piece of the magic that stays with you and makes you want to go back."
Email Me
My Top 5 Experience Recommendations