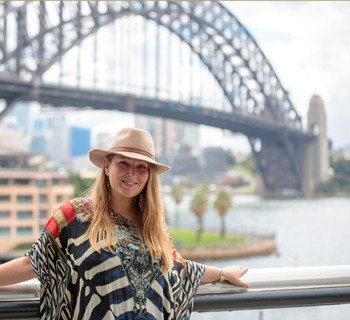 Lara Behrens
What was your most Memorable Africa Moment?
I think my most memorable Africa moment would have been going on a camel safari in northern Kenya when I was 12. Seeing the wildlife on foot is a completely different experience and sleeping under canvas really gives you a feeling of being at one with nature. To this day it is still one of the best things I've ever done!
What is your Favourite African Hidden Gem?
Satao Camp. I never feel more at home anywhere in the world. In its rustic simplicity it lets nature do the talking. My favourite animal is the elephant and I love the fact that without even having to leave camp you can watch them all frolicking at the waterhole. Stay there in the dry season and you are guaranteed to see hundreds of elephants in camp. It's a magical place!
Bio
Lara was born and raised in Kenya and spent several years living in Ireland and England before migrating to Australia. Lara has worked at Bench Africa for over six years and previously ran an events company bringing with her a fantastic new insight and a wealth of marketing skills to Bench. Lara's family owns and operates safari camps in Kenya so she grew up on safari and has travelled extensively around Kenya, Tanzania, Rwanda and South Africa.
Email Me
My Top 5 Experience Recommendations