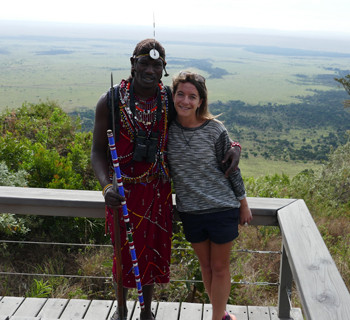 Stephanie Osorio
Where in Africa have you travelled?
Kenya, Tanzania, Malawi, Mozambique, South Africa, Uganda, Mauritius, Zimbabwe, Zambia, Botswana and Morocco.
What is your favourite African hidden gem?
Singita Explore, a mobile camp in the Grumeti region, in Tanzania. You scarcely see another vehicle, there's amazing food and wine, a huge en-suite tent, and the excitement of going to sleep knowing that animals are free to roam right through camp!
Bio
Stephanie was born and raised in England, and during her studies for an Anthropology degree at Edinburgh University she first travelled to South Africa to research for her dissertation.  This trip became the first of many and on completing university she spent 3 months backpacking through Kenya, Tanzania, Malawi and Mozambique. Since working in the African travel industry Stephanie has been fortunate to experience the more luxurious side of travel to Africa, but still believes it is the country and people that make your stay what it is, which is always incredible and hugely memorable. Favourite moments have to include summiting Kilimanjaro at sunrise, diving untouched reefs in Mozambique, gorilla trekking in Uganda and self-driving through the South African Winelands, as well as each and every African sunset – they never fail to amaze!
Email Me
My Top 5 Experience Recommendations