POST-COVID TRAVEL TO AFRICA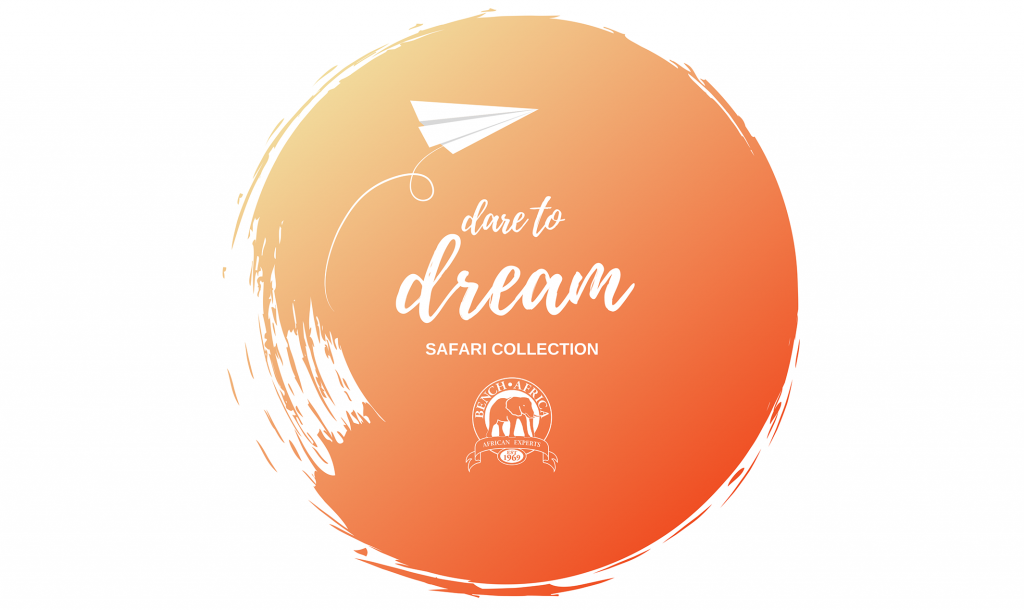 ---
BOOK WITH CONFIDENCE
The news of a Covid-19 vaccine rollout is certainly the best news that we in travel have had in a very long time, and will surely restore confidence in international travel. Whilst we know this won't happen overnight, it means that we can finally start to look forward to travelling for culture, wildlife, connection, and fun with family and friends.
Now is the time to start to begin planning your travel futures in Africa and it finally feels like the right time for us to launch Bench Africa's Dare to Dream Safari Collection.
Team Bench has put the past few months to great use, working with our travel partners and getting busy making changes behind the scenes so that you can make your Africa travel dreams a reality.
Our 'Dare to Dream' Safari Collection' is a selection of Bench Africa's best-selling trips in Kenya and Tanzania. Designed to allow you the freedom to postpone and rebook without penalty, these tours allow you the chance to book your dream Africa travel plans with peace of mind, safe in the knowledge that there is no urgency for you to make hard and fast future travel decisions right at this moment.
Both Kenya and Tanzania have been awarded the WTTC Safe Travel Stamp in recognition of their implementation of global, standardised health and hygiene protocols – meeting the World Health Organisation (WHO) standards, giving you the freedom to relax and explore.
Behind every dark cloud, there is an ever-shining sun, and so as we wait for this storm to move behind the horizon we offer you this ray of hope - Bench Africa is steadfastly here to hold your hand and help you book with confidence so that you can dare to dream.
---

'DARE TO DREAM' SAFARI COLLECTION
---
Visit the spectacular Serengeti National Park with its incredible game viewing opportunities, the world-famous Masai Mara and its seasonal annual migration, the breathtaking Ngorongoro Crater, and Amboseli National Park standing in the shadow of Africa's highest mountain.
---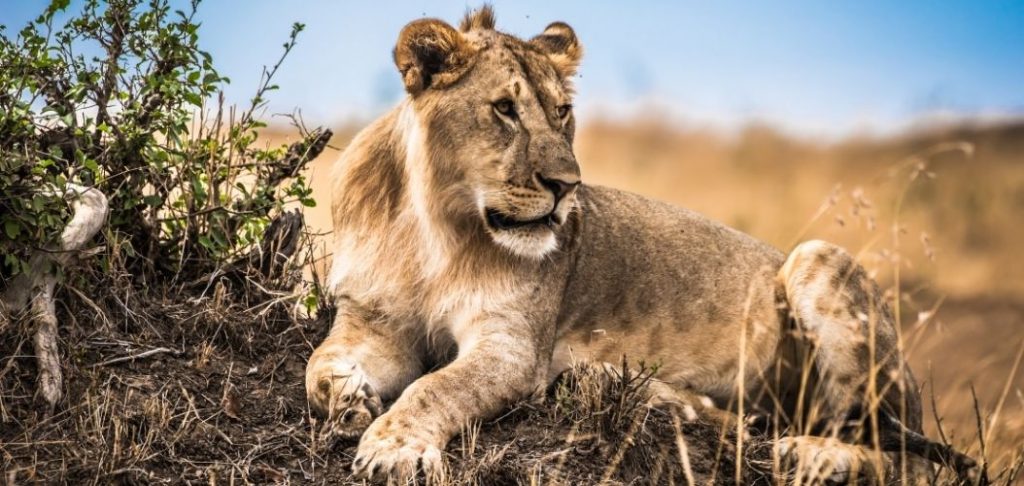 Experience in a week the fascinating world of Africa's animals on this carbon-neutral scheduled small group departure with a maximum of seven passengers. The largest concentration of animals in Africa is found in the Masai Mara Game Reserve. Samburu is home to lions, leopards, the rare and unusual reticulated giraffe. Lake Nakuru National Park is famous for its flamingos and pelicans. For the perfect climax to the safari, the Ol Pejeta Conservancy will astound you with its quantity and diversity of wildlife.
---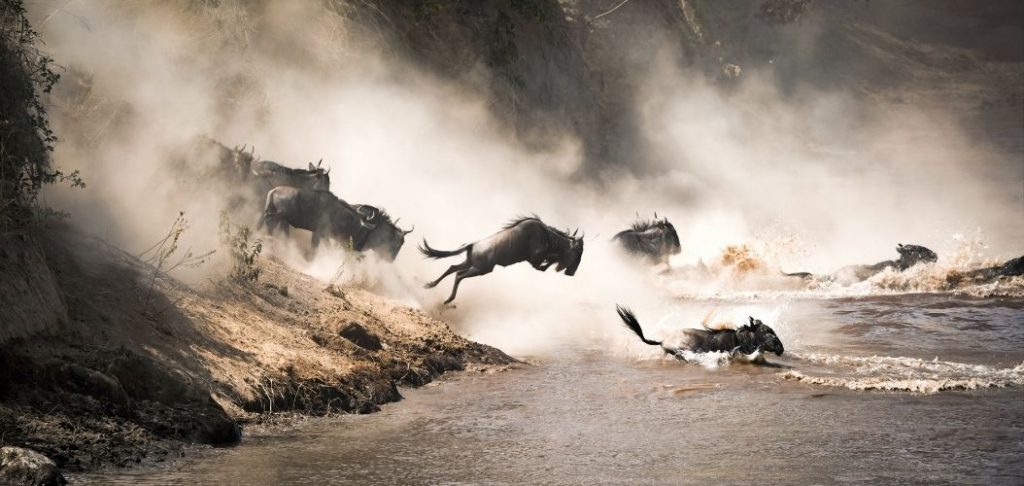 For the sheer weight of number and species of animals, the Masai Mara Game Reserve is arguably one of the world's best and most rewarding safari experiences.
The phenomena of the annual migration of wildebeest and zebra, together with the crossing of the Mara River, is one of the world's most remarkable sights. Travelling in August offers you the best opportunity to witness the most majestic show on earth!
---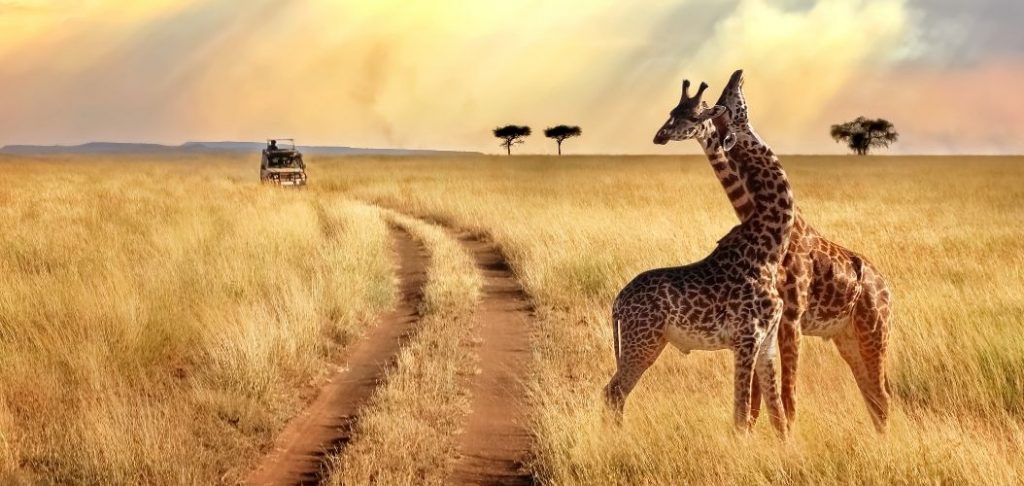 A journey with lots of contrast from the game enriched plains of the famous Serengeti to the salt pans of Lake Manyara. From the Ngorongoro Crater to Ol'Duvai Gorge, both unique sites and a must for any visitor to Tanzania.
---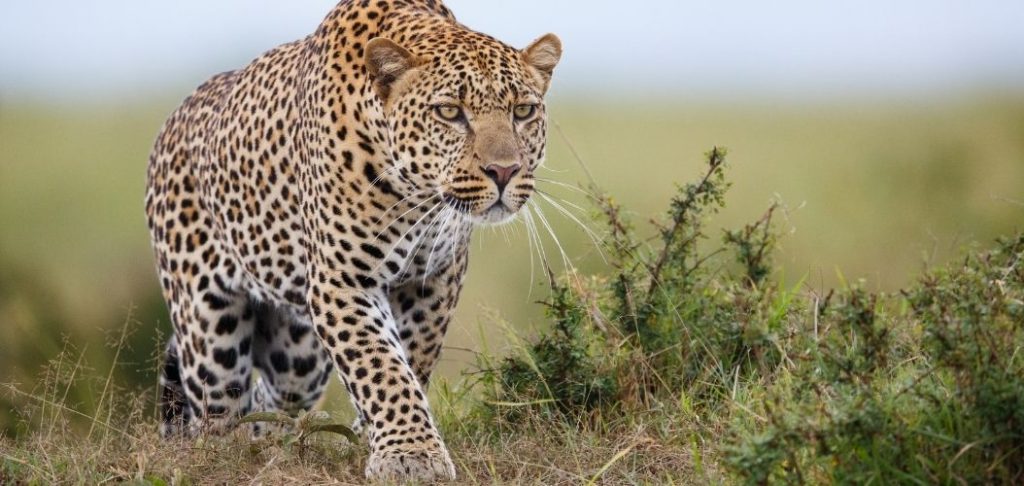 Immerse yourself in 10 days of wildlife on this classic Kenya safari. Travel by rail to Tsavo East National Park to witness ochre-red elephants in their herds. Experience vast savannahs against the quintessential backdrop of Kilimanjaro in Amboseli, the spectacular scenery and birdlife of Lake Naivasha and Lake Nakuru and the iconic Masai Mara – one of the most wildlife-rich safari areas in Africa.
---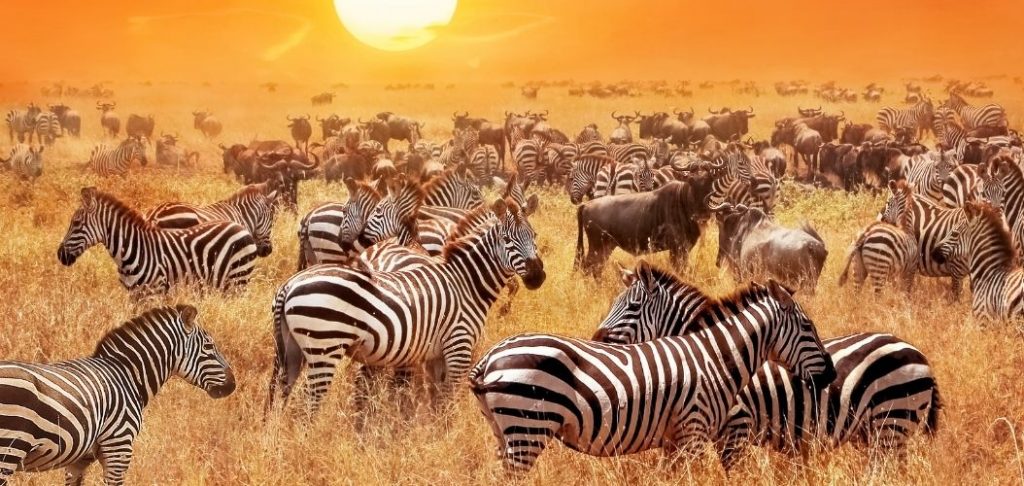 This spectacular fly/drive safari allows you to explore Tanzania's best reserves and parks in style. Experience a journey of contrast from the rich game plains of the famous Serengeti National Park to the unique environment of the Ngorongoro Crater, a UNESCO World Heritage site, and the salt pans of Lake Manyara National Park.
---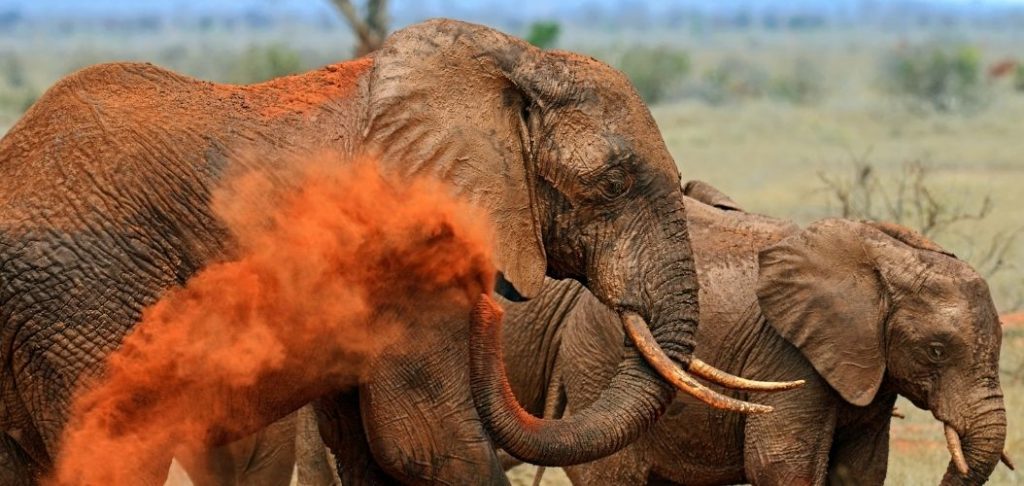 For an authentic tented safari experience in Kenya, venture into wildly charming Tsavo East National Park, affectionately named 'Land of Giants' due to the big tusker elephants that live within its borders. Nestled in an oasis lies Satao Camp – 20 tents surrounding a significantly productive waterhole, which at key times of year attracts thousands of elephants daily. A view that's hard to beat! Varied excursions include game drives, Mzima Springs, the Galana River and the First World War battlefields at Taita Taveta.
---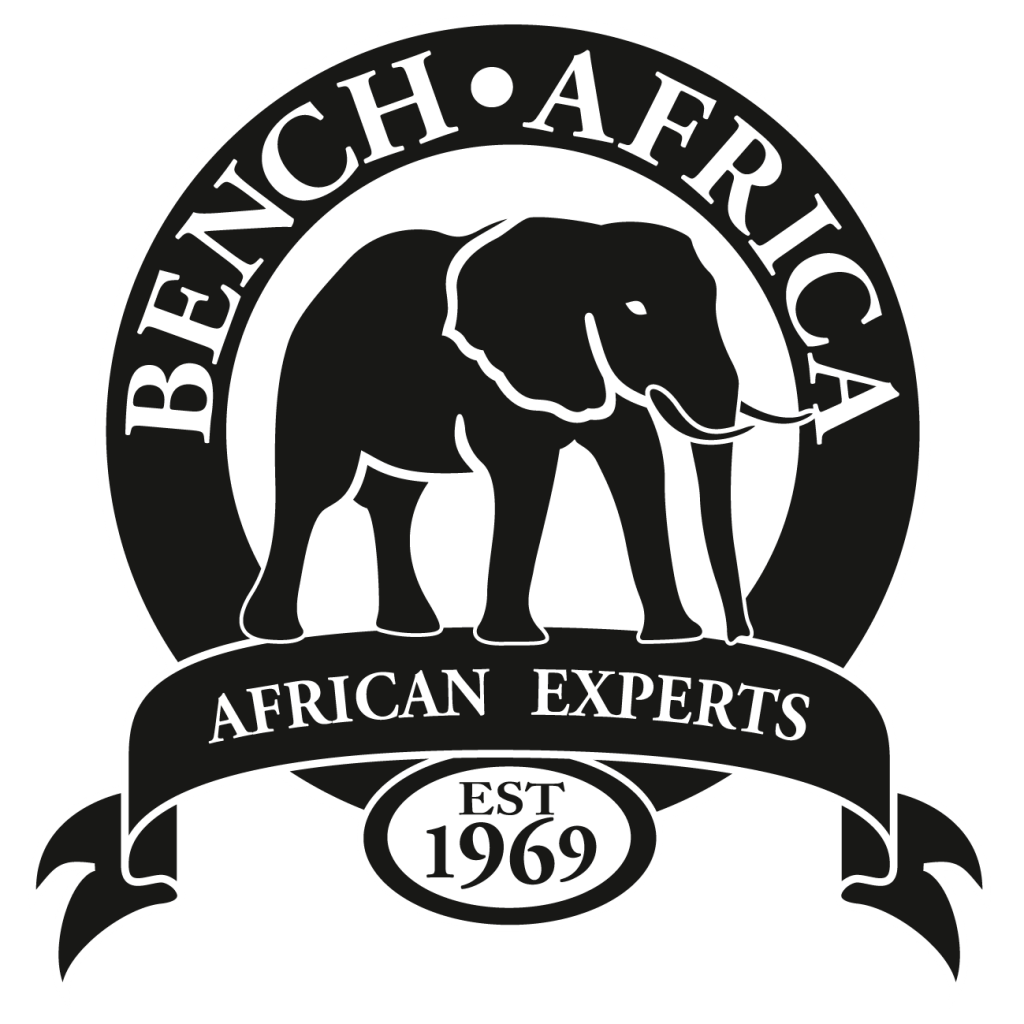 WHY BOOK WITH BENCH AFRICA?
WE ARE COVID SAFE
Bench Africa is committed to CATO Covid-Safe Protocols based on guidelines published by the World Travel & Tourism Council (WTTC). These new protocols, put forward by the Council of Australian Tour Operators are supported by medical evidence and have been developed with the help of governments and public health authorities, along with leading tour operators from around the world to help with safe travel throughout the Covid-19 pandemic. The protocols focus on three key areas: operational and staff preparedness, delivering a safe experience, and rebuilding trust and confidence. Recommendations include signage, staff training and sanitation, health and hygiene, social distancing, contactless payment, contact tracing, and communication.
TAILORED TO YOU
We take the time to understand what you enjoy so we can create the perfect holiday for you.
RENOWNED SERVICE
Established in 1969, Bench Africa is Australia's original and most prominent Africa safari specialist. Last year we celebrated 50 years of providing stylish, unusual and utterly memorable Africa holidays.
FIRST-HAND KNOWLEDGE
Every member of the Bench family has a true passion for Africa and has travelled extensively throughout the continent, with many having lived and worked there.
WE BELIEVE IN VALUE
Our quality of service and expertise makes our value for money very hard to beat.
OUR COMMITMENT TO YOU
We understand that this may be your 'once in a lifetime' dream to travel to Africa - it is our job to make sure that it is everything that you dreamed it could be... and more.
Get in touch today to discuss your Africa safari tour!
1300 AFRICA (237 422)
---
Terms and conditions apply.